Excellence Heroes Stories: Nathalia
As part of the infinite appreciation we have for our #ExcellenceHeroes, we approached one of our 50 winners of a free vacation, Nathalia, to know more about her story on the frontline working in a hospital.
Over the past few months, our #ExcellenceHeroes have done a wonderful job keeping people safe since the beginning of Covid-19. In gratitude for their amazing effort and personal sacrifice, The Excellence Collection celebrates their hard work by rewarding 50 winners with the vacation they deserve, including four complimentary nights at any of our properties, in addition to other wonderful amenities like Excellence Club access and a spa treatment.
With an average schedule of 30 hours per week before everything started, Nathalia had to make a selfless decision to contribute to her community. Since the Covid-19 situation began, Nathalia committed to working longer hours a week, some days on 12-hour shifts. Her worries and concerns arose as she knew she was in close contact, like so many other frontline workers.
Nathalia in her full protective gear for her nursing job
During this time, Nathalia was faced with difficult situations, including worrying about her patients and family, in addition to the challenges of not having enough beds and medical resources in their hospital to take care of all patients in need.
Nathalia's spring 2020 reservation with us was cancelled due to the latest world conditions, and when she first heard of our #ExcellenceHeroes program, she knew that she needed some relaxation to relive the Bespoke Service she already knew from past visits to Excellence Playa Mujeres and Excellence Oyster Bay, especially to help her recover her peace and mental health.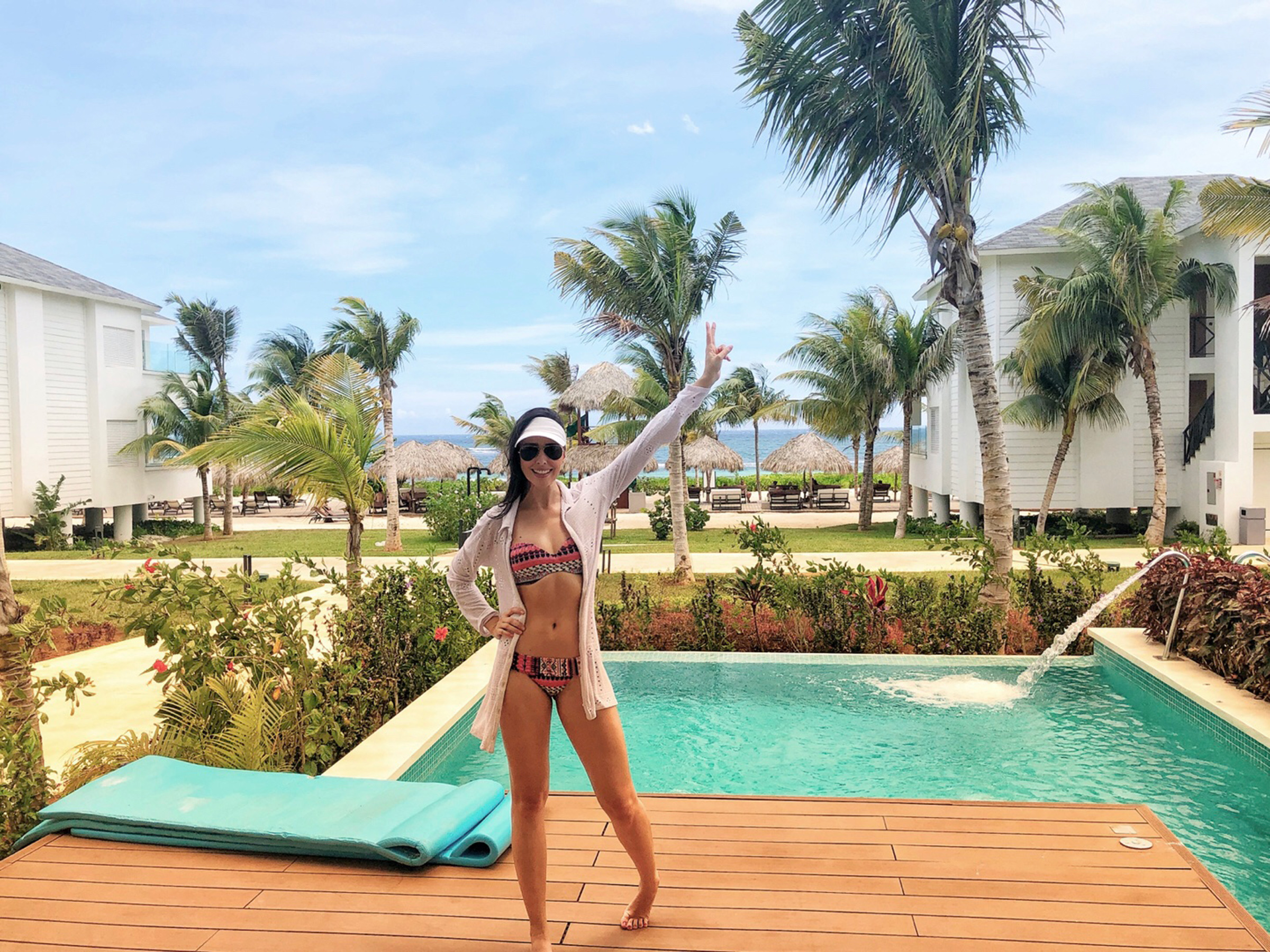 Basking in the Excellence Club Junior Suite with Private Pool on a previous stay at Excellence Oyster Bay
"(Just) spending a few days with The Excellence Collection taking care of me, without worries, relaxing, listening to the sound of the sea or the music bands playing some songs in the afternoon, having some special drinks with my husband..."
Enjoying beers on the beach at Excellence Playa Mujeres
She also shared how much she misses visiting our resorts to escape, recover, and unwind once the world returns to a calmer state of being.
"My favorite thing is how The Excellence Collection takes care of us, in the smallest details ... a letter when you arrive, some gifts, chocolate at night... all the staff are polite, affectionate and careful. You feel relaxed every moment during your stay."
Swimming in the Caribbean turquoise water at Excellence Oyster Bay
While we await Nathalia's next vacation with us, we thank all of the nominees for giving us a glimpse into your lives and your work, and for giving us the opportunity to give back to you in our own small way.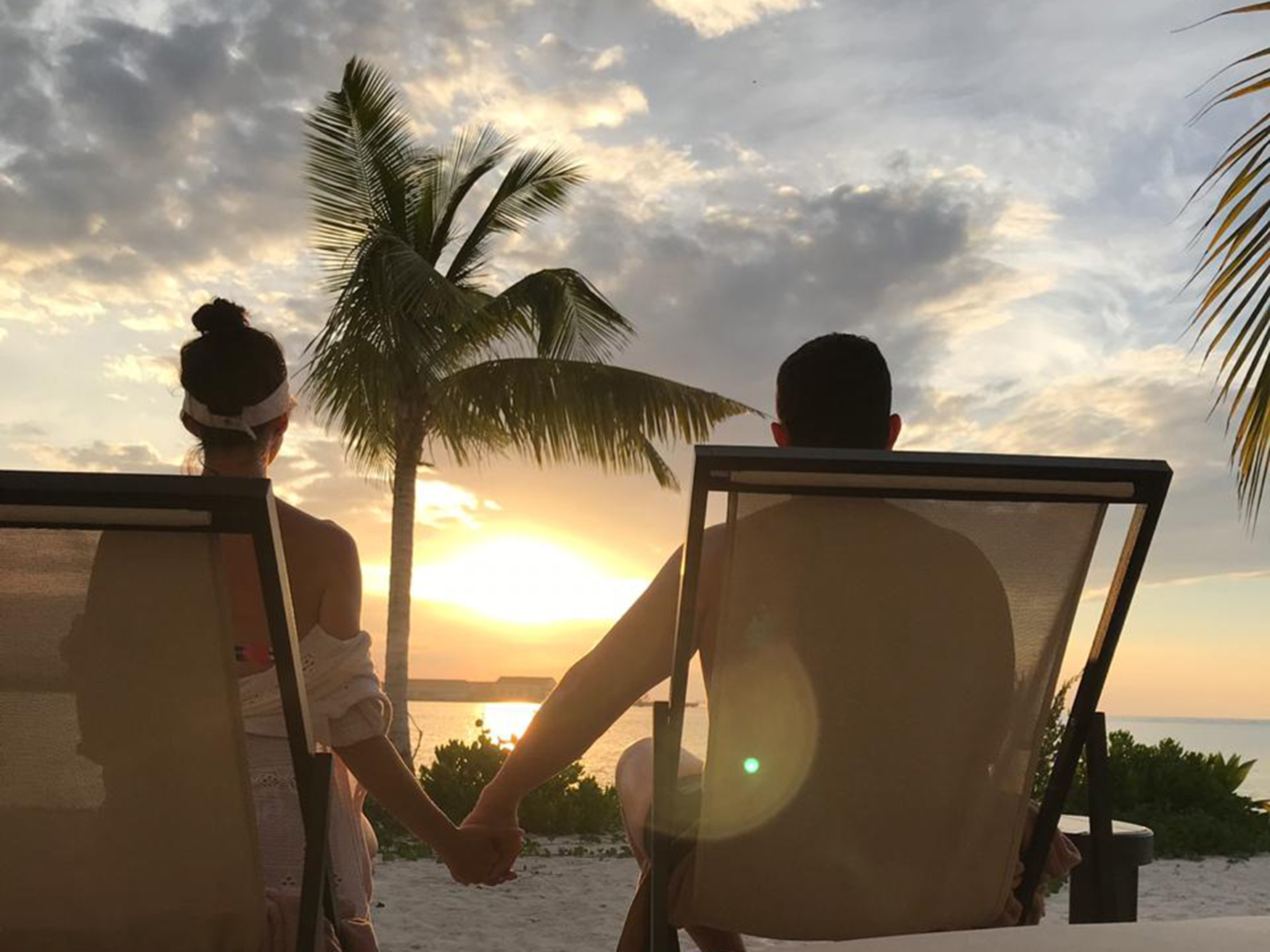 Jamaican sunsets...
Follow us on social media for more stories as we will be sharing the beautiful lives behind our #ExcellenceHeroes.
---
Tags: 
Other Articles you may like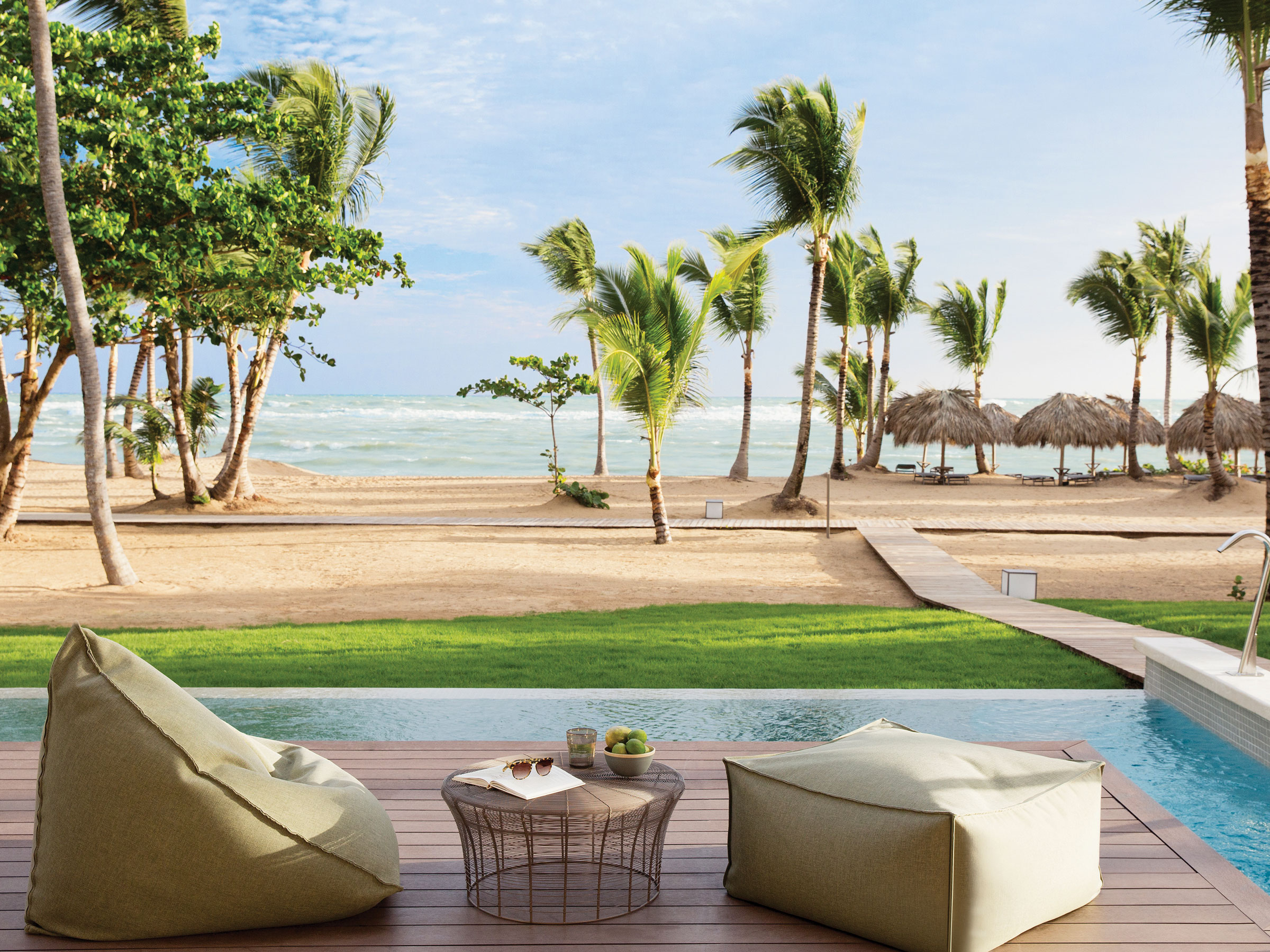 10 Reasons Why You Should Book a Stay With The Excellence Collection
Excellence Resorts owns exactly what you would expect of a beach paradise: dazzling sun, grandiose ocean views, and tropical hues. Here you'll find pure true in these 10 reasons why you should book your next stay with us!
Read more