Experience Jamaica Like You've Never Before
The culture, the warmth of its people, and of course the locally sourced and irresistible cuisine are the inviting touches that Jamaica has prepared for an unforgettable stay.
Why Jamaica? Well. Maybe because we just can't stop thinking about the naturally graced location that this Caribbean island has. It's tropical weather and refreshing winds that set the perfect climate for the ideal getaway.
Knowing the variety of pleasant climate in this part of the world, in Jamaica, you are sure to find superb scenery comprised of majestic mountains, verdant hills, crystalline waters, and a fine coastline of outstanding beaches edging the turquoise sea, like the famous waters of Montego Bay, Ocho Rios, and Falmouth.

Located in a natural and effortlessly secluded peninsula, the upcoming Luxury first Adults-Only resort of its kind in Jamaica features a tranquil and private beach with spectacular views from the calm turquoise waters and mangrove lagoons surrounding. The one and only lagoon of Glistening Waters.

Like a touch of magic, these Glistening Waters have been attracting tourists from all over the world to admire the water literally glowing in the dark. A "very cool" effect created through bioluminescence. Fortunately, this magnificent phosphorescence occurs throughout the year so it's a must-see during your visit to Jamaica.
What about the beach?

Excellence Oyster Bay is bordered by the crystal blue waters over a long stretch of powdered sand beach, like the soft wide ones that make Negril famous, and the aforementioned Glistening Waters on the other side. You'll love seeing the skyline changing with the color shades of the sunset. Pure paradise!

Once called Xaymaca, "the land of wood and water", the country has experienced a colonial history with Spanish, French and English remnants that reflect on the legacy that its habitants embrace through the Jamaican food culture.

Eating the traditional food of Jamaica is a must when you are here! Make sure you taste the very representative "Jerk Chicken", chicken pieces marinated and blended in hot spices cooked on smoked wooden; the Curry Goat, Rice and Peas, Bammy, Dumplings, Ackee and saltfish, Jamaican Patties, just to name a few.

Its idyllic location in the Montego Bay area will make you fall in love you with impressive panoramic oceanfront views, the exclusive 5 Beach Villas with Private Pool, eleven restaurants and eleven bars on-site, plus the signature Excellence service that distinguishes us.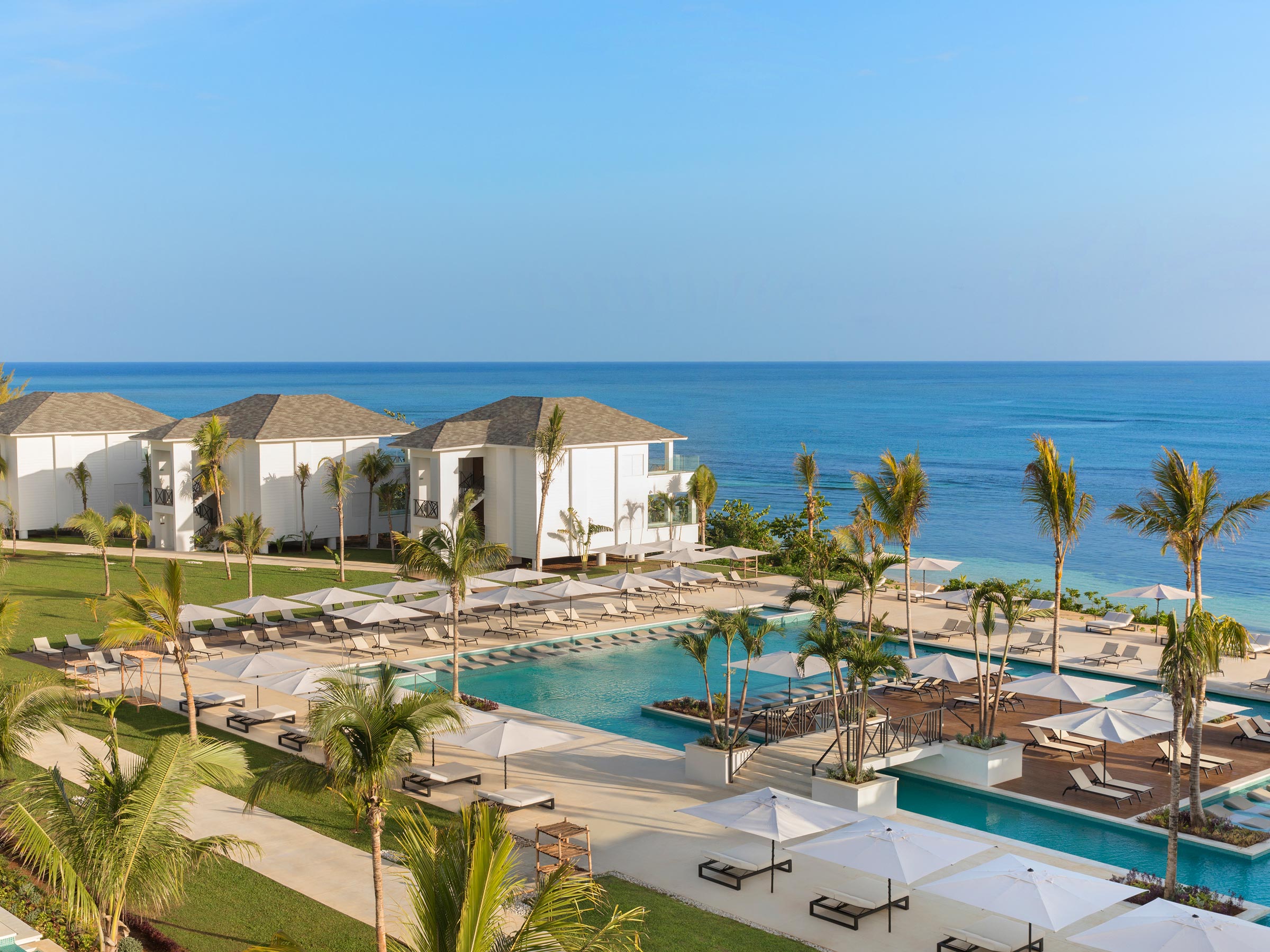 Look no further and visit Jamaica for an incredible luxury experience. Stunning beach sunsets await you!
---
Tags: 
Other Articles you may like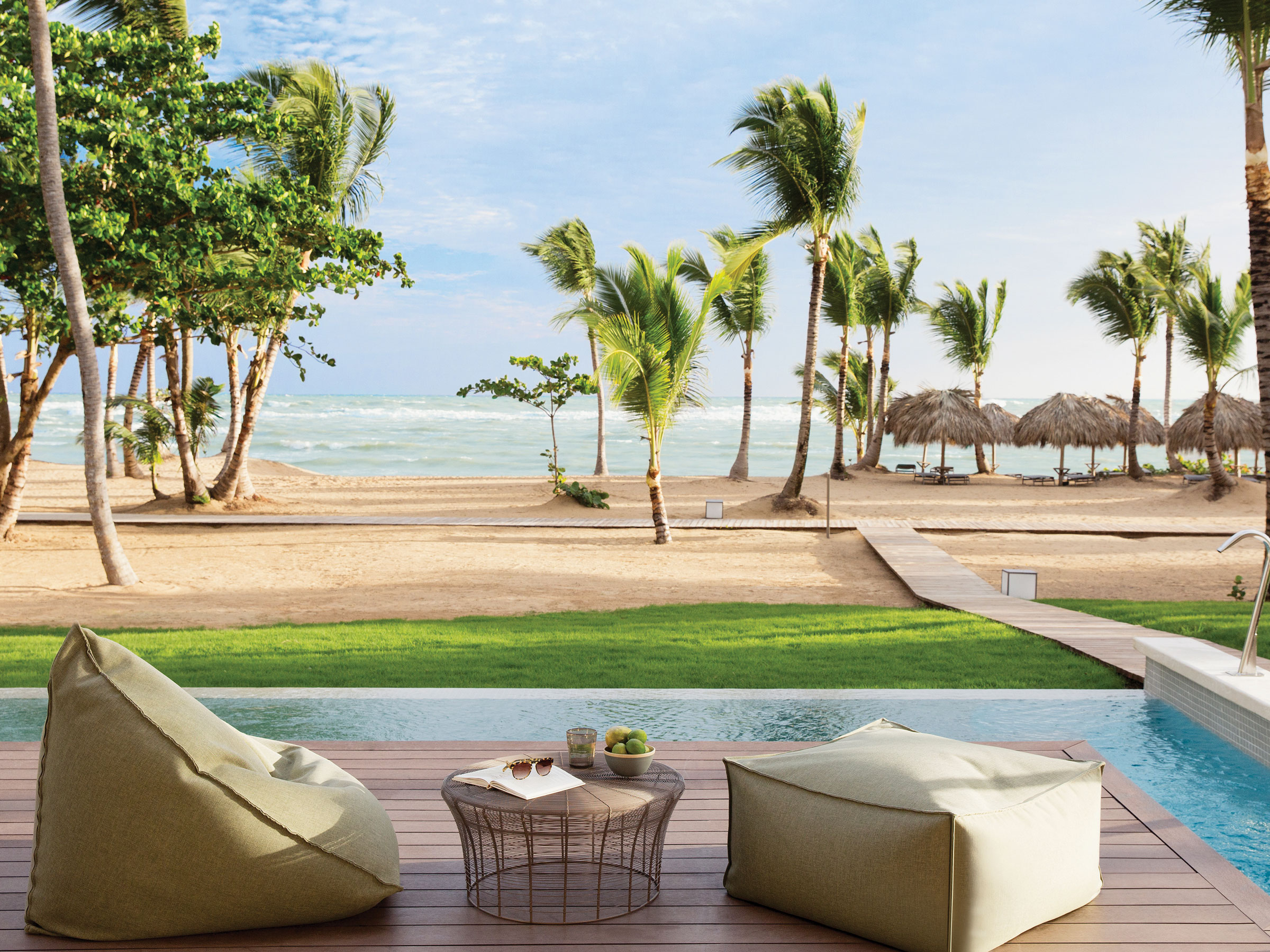 10 Reasons Why You Should Book a Stay With The Excellence Collection
Excellence Resorts owns exactly what you would expect of a beach paradise: dazzling sun, grandiose ocean views, and tropical hues. Here you'll find pure true in these 10 reasons why you should book your next stay with us!
Read more