Are you planning a visit to the Dominican Republic? That is great! Likely one of the many questions you must be wondering right now is: "Which of the many resorts should you book your stay in?" Surely you want to find the best possible place for your paradise island experiences.
To ensure that you do find the best Punta Cana adults only resorts we are going to highlight two of the most luxurious and most experiential resorts in the Dominican Republic and show you what sort of ambiance and escape each resort offers.
Examine the details and choose the ideal retreat for your next tropical getaway.
Excellence El Carmen
When searching through the best resorts for adults only in Punta Cana we simply have to mention the lavish and lovable Excellence El Carmen. This is a true haven of luxury and grandeur that will take your breath away from the moment you enter its doors.
With modern amenities and contemporary design, this incredible resort combines opulent offerings with a pampered experience like no other.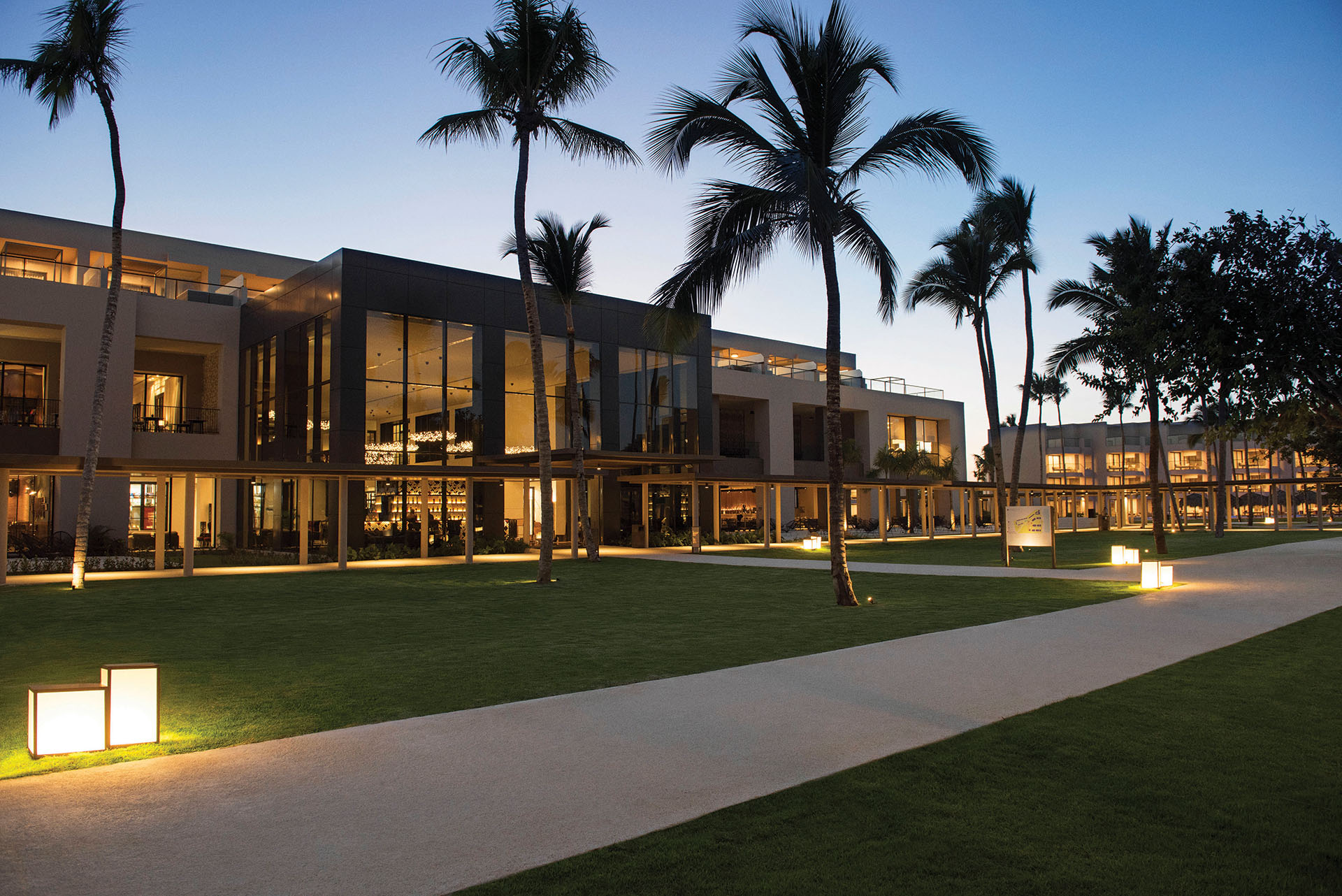 Excellence Punta Cana
Another one of the best adults only resorts in Punta Cana is an escape that makes the most of the island ambiance and laid back tranquility of the tropics. Excellence Punta Cana is a retreat for your relaxation and immersement in the authentic environment of the Dominican Republic.
This homely beachfront oasis is perfect for your sunny serenity and is a peaceful place where you can truly unwind.
What do you want for your vacation?
Are you still having trouble deciding? Not to worry. We have prepared a few of the key points and unique experiences from both Excellence El Carmen and Excellence Punta Cana. Have a good look through the lists below to help you get an idea as to what sort of vacation setting each property offers.
Though you already know about the best adults only resorts in Punta Cana, within just a short time you will also know which resort is going to be the best for you.
Contemporary Luxury in the Dominican Republic
Opulent atmosphere

Dazzling grandeur

Contemporary design

Expansive suite concepts

Quiet secluded beaches

Lush palm groves

23 pools to choose from
If these features sound like the sort of experience that you are searching for then you should book your stay in Excellence El Carmen.
Relax in a sophisticated Punta Cana paradise
Laid back atmosphere

Caribbean relaxation

Tropical paradise feel

Suites close to the ocean

Long winding beaches

Unique ocean views

Lagoon style main pool
If this characterizes your ideal All Inclusive resort, then you should make your reservations for your suite in Excellence Punta Cana.
Wherever you choose to stay, Punta Cana is a paradise island experience that can only really be fully understood and appreciated by being there and immersing yourself in the unparalleled tranquility and peacefulness of this destination.
By booking your stay in the best adults only resorts in Punta Cana for your relaxation or romance, you will get to make memories that you will hold on to forever and create Extraordinary Moments that will keep you smiling throughout your stay and beyond.
Do not forget that if you book direct with Excellence Resorts you can also get additional advantages such as free airport transfers to and from your retreat, free cancellations, preferred suite location, and a guarantee to ensure that you always get the best rate possible.
Your Punta Cana perfection awaits!