The Secrets to Celebrating Your Anniversary in an All Inclusive Caribbean Resort
Follow our step by step plan and surprise your spouse with an amazing anniversary in the Caribbean full of romance and lasting memories.
If your wedding anniversary is approaching then congratulations! This is a beautiful milestone that deserves to be celebrated and enjoyed together. It is a time where you can reflect on the good times you have shared, your eternal love, and your commitment to each other.
By now you may have decided on a romantic destination in the Caribbean and that is great. But how do you get the most out of your stay? What can you do to enhance your anniversary? How can you show your appreciation to your partner for everything they do?
Come and see the secrets to your All Inclusive anniversary and learn all the top tips to making your achievement a momentous time for enjoyment, intimate moments, and romantic memories.
Surprise your spouse
A surprise vacation is an impressive accomplishment. However, we understand that for many it simply is not possible. Everyone has to organize their affairs and there are many things to take into consideration so that you can both take this vacation at the same time.
But, this does not mean that you cannot surprise your partner. There are a ton of things you can do to make your partner smile and show them that you care. Plan a dinner on the beach, request something special for your partner, or secretly upgrade your room to the honeymoon suite.
Whatever it is that you think would make your beloved spouse happy, try and find at least one way in which you can provide them with a lovely surprise.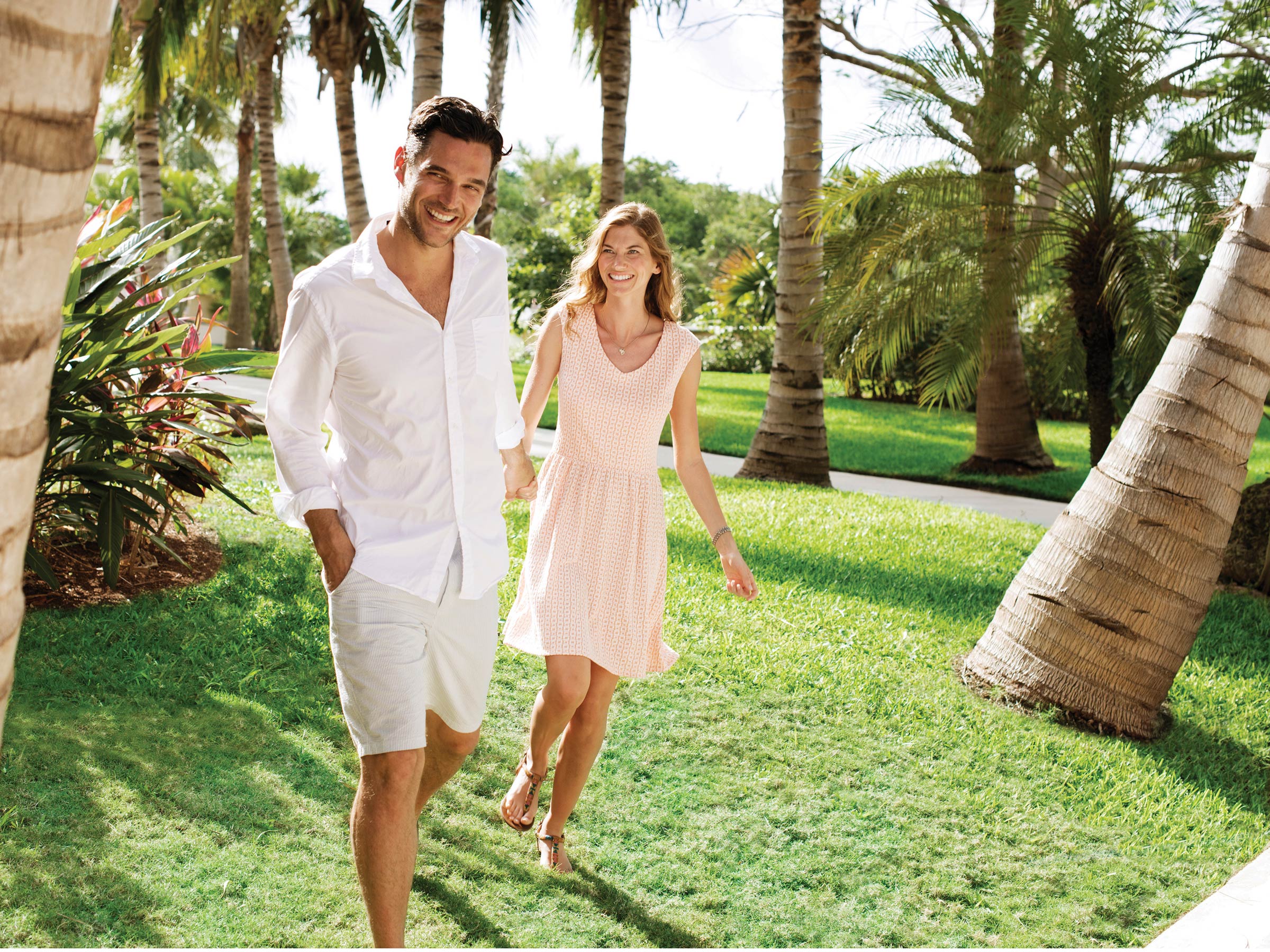 Relive your romantic memories
Do you remember your first kiss? How about your first date? Or how about some of the other dates or memories that you made on your honeymoon? Every couple has special moments that they treasure. Think about what yours are and see if you can replicate them to bring back those warm fuzzy moments that you enjoyed together.
It may take some effort and it may feel corny, but it shows that you remember the little details like what you wore, ate, or drank and it makes your spouse feel like they continue to be the best part of your life and that your treasure the times you spent with them.
It will never be exactly the same, but it is a wonderful way to reflect on the pleasantness of your past as you commemorate this special occasion.
Upgrade with an anniversary package
If you are celebrating your anniversary seven days before or seven days after your anniversary date then you could be eligible for a complimentary upgrade to the anniversary package in Excellence resorts. So it is a good idea to book around the time of your anniversary date, let the resort know that you want this package, and bring a copy of your marriage license.
This package will upgrade your entire experience in the resort and give you special inclusions and certain discounts on the spa and photo package.
If you want to go a step further you can also purchase an upgrade to the Excellence Anniversary Package which includes even more offerings and exclusive inclusions. Both of these packages bring the little touches that make your stay infinitely more romantic and opulent.
Consider a vow renewal
Vow renewals are often done during some of the extra special anniversaries when you have ten or twenty five years of marriage. However, there is no rule to say that you cannot reaffirm your commitment and love for each other during any of your anniversaries. If it is something you enjoy and boosts your relationship you could even do it every anniversary.
This is a chance to remind your loved one that you are fully devoted to them and the words that you spoke on your wedding day are as true today as they were back then. It also reminds each other of how this all began and how your love has deepened and matured over time.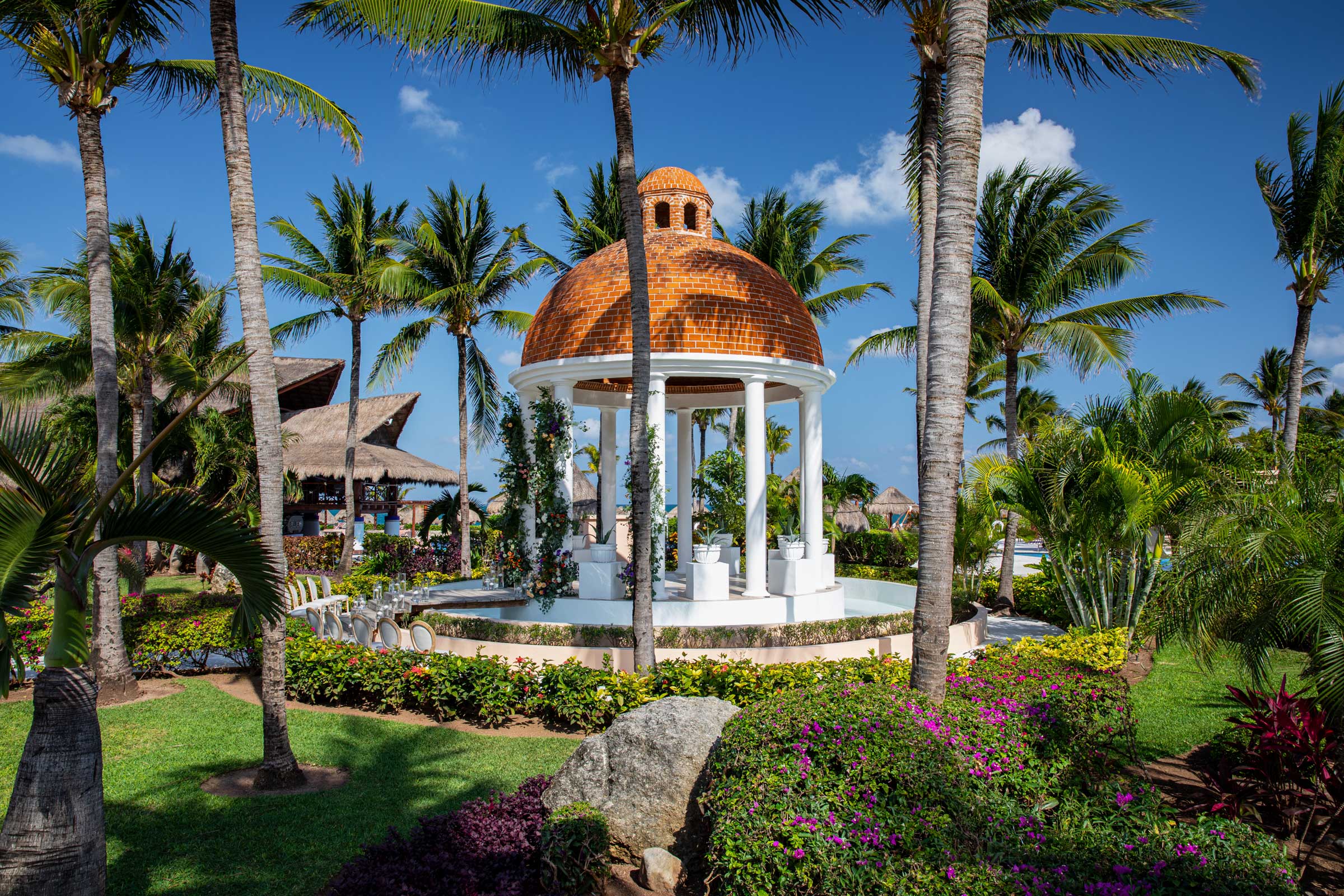 Do what delights each other
There is a lot that you can do during this special time in a luxury resort together. However, though this may be a great opportunity for you to be a little self indulgent, the primary focus should be on making each other happy.
In this way, you will find delight in each other no matter what you are doing because you feel the intense love and selflessness that you continue to express each day. Whether it is deciding on what to do, where to go, or what type of cuisine to enjoy that evening, make sure that your first instinct is to try and satisfy your spouse.
Remember to get them something nice
You might feel that because you have already booked an All Inclusive vacation in the Caribbean that is sufficient to make your anniversary enjoyable. You are right. However, one of the secrets to making this time even more romantic and appreciative of each other is to have one more jack in the box to make them feel loved.
It does not have to be extravagant or expensive but get them something that they would like and by doing this you show that you were thinking about them even before the vacation started and that there is no limit to how much you want to spoil them because you think that they deserve the world.
Make every day a date
Whether you are going to a Caribbean resort to celebrate your anniversary for three days or three weeks you have a great number of opportunities at your disposal to double down on your anniversary experience.
Many couples put in a lot of effort during their dating phase. This involves making yourself look nice for your partner, picking out romantic and private spots, and cherishing each moment like it is the only one you will ever have.
Our recommendation is to treat your anniversary vacation in the same way. Put in the effort to make each moment count and every meal or activity suddenly becomes a romantic date for you and the person who captures your complete attention and makes your heart beat faster.
---
Tags: Romantic vacations in the Caribbean, Excellence Riviera Cancun
Other Articles you may like
Explore 3 Incredible Experiences in The Caribbean And Why Excellence Resorts Became Their Home Away From Home
Step into the stories of three couples in Excellence Resorts and read through each of their unique excellence experiences in the Caribbean.
Read more