Everything You Need to Know About The Cancun Hotel Zone
Should you visit the Hotel Zone in Cancun? Read along and see if this is a place that you want to visit during your next Mexican vacation.
If you have had friends visit Cancun or if you have been looking into visiting this exotic destination then you have likely heard of the Hotel Zone or as the locals call it the "Zona Hotelera". But what exactly is it? Is it worth visiting? Is it a good place to stay?
Join us as we walk you through everything you need to know about the Cancun Hotel Zone and the various things to do in this area.
Why does everyone talk about the Hotel Zone?
Many tourists that visit Mexico talk a lot about the Cancun hotel zone. Why is that? It is because the Hotel Zone is what is also known as the tourist zone. Many vacationers that visit Mexico stay in the Hotel Zone and never leave its borders because it is densely populated with nearly 100 hotels, shopping malls, beaches, and restaurants.
It is a six miles strip of shopping, eating, and vacationing. This makes it an ideal place to visit to spend a day buying gifts and souvenirs as long as you don't mind the number of people around that is doing the same.
Additionally, the Hotel Zone is an energetic and alluring place for an active nightlife. For those wanting to keep busy once the sun has gone down, the Hotel Zone is a bustling hub of activity and evening entertainment.
Is the Hotel Zone safe?
As a tourist destination, it is in Mexico's best interest to keep all tourist areas as safe as possible, and as a result, this area is considered very safe for families and visitors from other countries.
It is, however, a public area, so you may not be able to relax as much as you would in the comforts of your resort but for the most part, this is somewhere you are unlikely to have any trouble.
In your resort, on the other hand, you will have additional safety due to the measures that they take to protect their guests. This involves a security gate controlling who can and cannot enter the premises, nonacceptance of pushy vendors, established security protocols, and vigilant personnel.
With that said, wherever you choose to go on vacation, you should still take reasonable precautions to ensure the safety of yourself and your family.
Traveling around the Hotel Zone.
This is a large built up area that is six miles long and divided into several subdistricts. You can effectively walk the whole strip, however, you would be doing so in the high heat and humidity which can make the overall experience less enjoyable.
It is our recommendation therefore that you either select the main area for shopping or attractions where you want to visit or acquire some form of transport to be able to move around easier.
If you are visiting the Hotel Zone for the day, it may be a good idea to plan out where you want to go and have your resort organize your transportation for you. Asking the concierge is often the best way to get the prime transport options for what you need and it is also far easier than trying to work it out yourself. However, you can also request your ground transportation directly from Seasons Tours.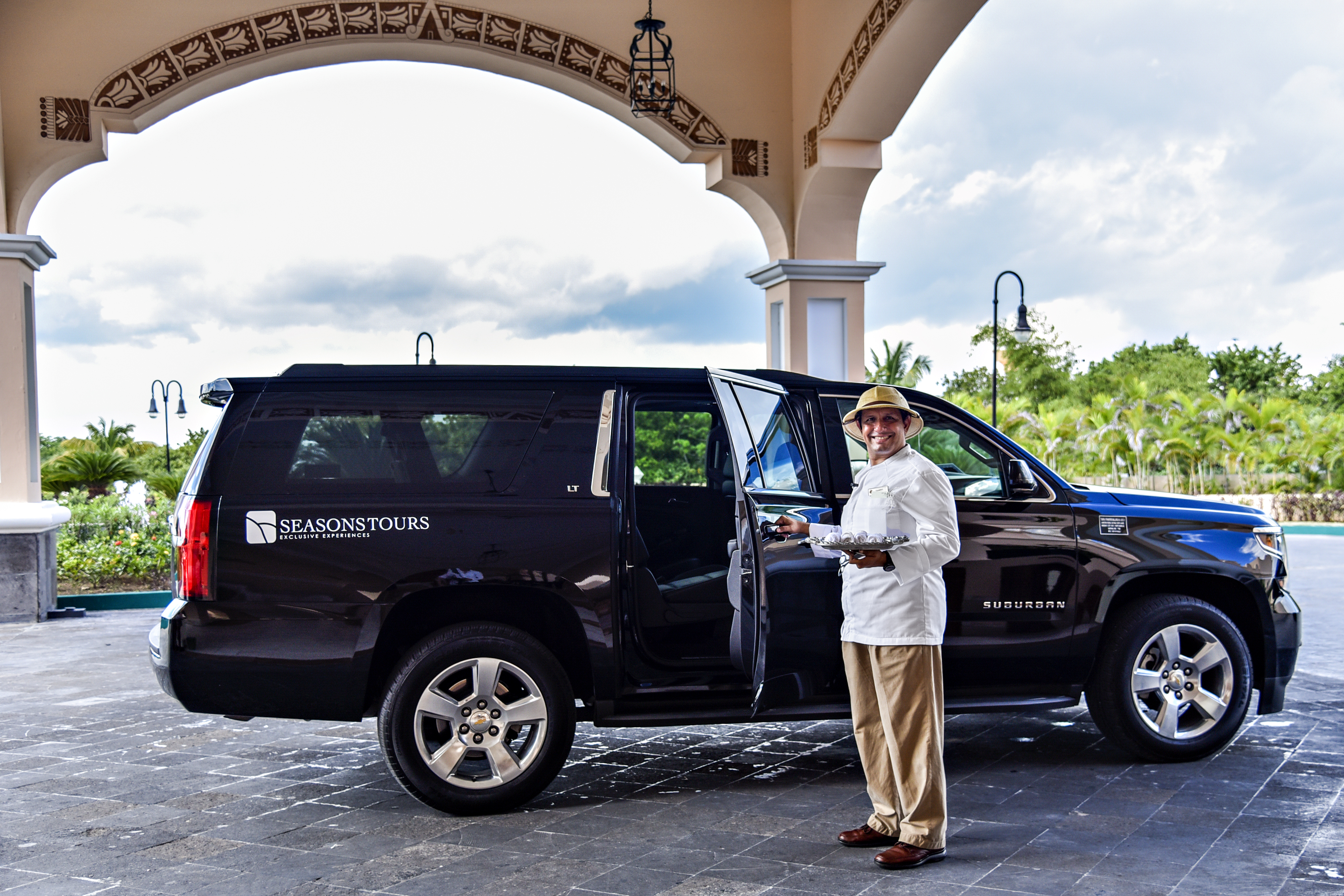 Should you stay in the Hotel Zone?
Many people choose to stay in the Hotel Zone but that can also be why it may not be the best choice for a relaxing vacation. With an influx of other tourists, families, and people around you, enjoying your time off in peace and tranquility can be a challenge. As much as you may love the shopping and busy atmosphere, everyone needs a break away from the hustle and bustle eventually.
For this reason, it would be a good idea to look for a resort that is close enough to visit the Hotel Zone but far enough away from it to avoid the public beaches. With this in mind, we have two recommendations where you can enjoy playful elegance whilst still getting a chance to visit the Hotel Zone.
The first is Excellence Playa Mujeres located half an hour north west of the Hotel Zone opposite Isla Mujeres. This is an excellent retreat that was awarded as the number one All Inclusive choice in North America, South America, and the Caribbean and it is also only 23 minutes away from the airport.
The second option is in the opposite direction. The Excellence Riviera Cancun is just under 40 minutes south west of the Hotel Zone and is one of the most exclusive havens for quiet relaxation in the area.
In both of these All Inclusive resorts, you get the chance to recline in tranquility away from the heavily saturated tourist spots. However, it is also close enough to enjoy a day out in the Cancun Hotel Zone and do all the shopping you need without having to travel very far.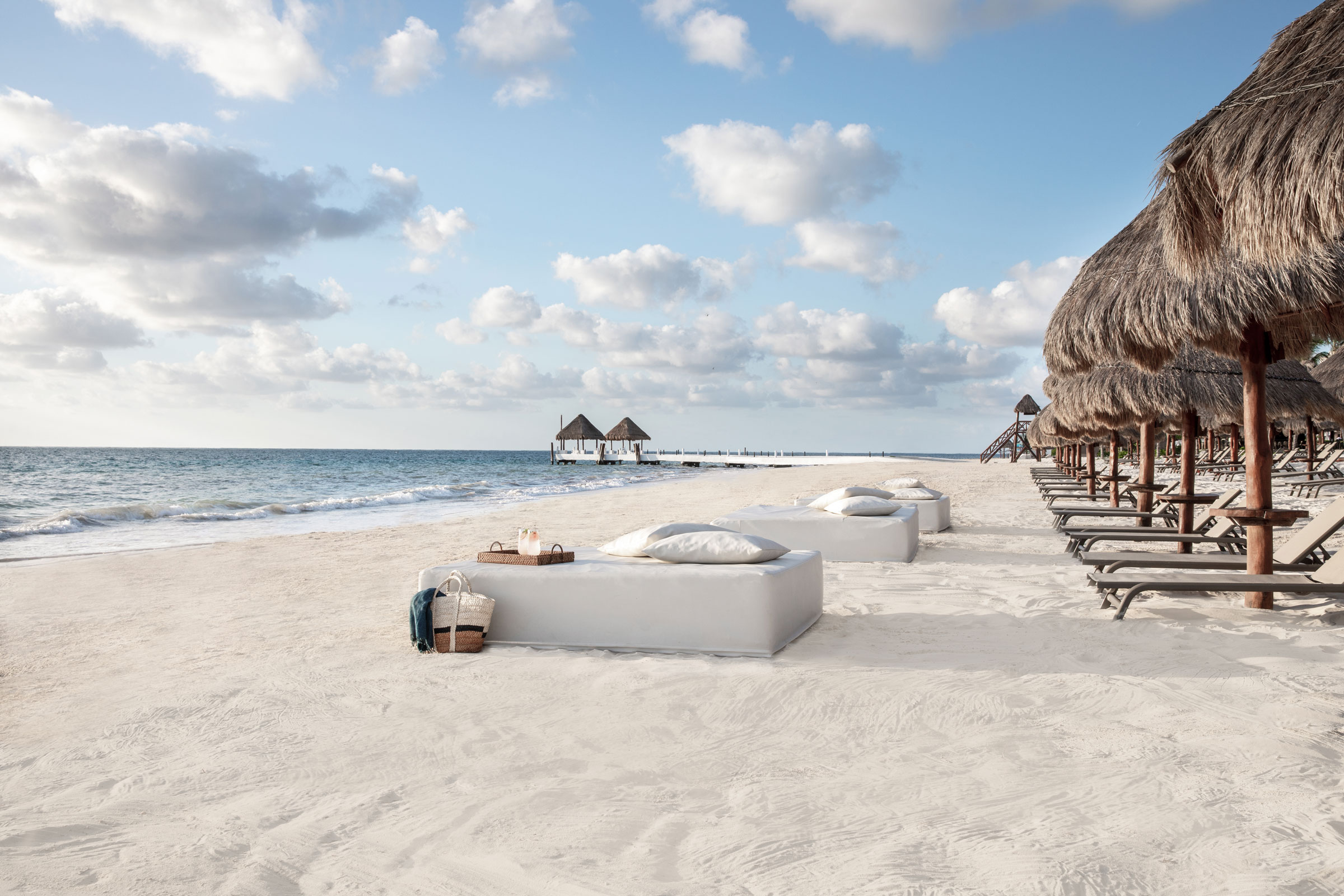 Discover the authentic experience of Mexico!
To really get the most out of your vacation you will need to step outside of the Hotel Zone. For a truly authentic experience, you should try exploring some of the other areas around Cancun. Quite often the busiest tourist spots are not where you are going to find the most interesting activities, the most sumptuous food, or the most exclusive spots.
Make your vacation everything it can be by broadening your horizons and traversing the wonders of Cancun in Mexico.

---
Tags: Caribbean travel tips, Excellence Playa Mujeres, Excellence Riviera Cancun
Other Articles you may like
Explore 3 Incredible Experiences in The Caribbean And Why Excellence Resorts Became Their Home Away From Home
Step into the stories of three couples in Excellence Resorts and read through each of their unique excellence experiences in the Caribbean.
Read more