Excellence Resorts receives Condé Nast's 2022 Readers' Choice Awards
Excellence Resorts has been awarded the Condé Nast Readers' Choice Awards for 2022. See the top resorts in Eastern Mexico and the top resorts in the Caribbean.
Excellence Resorts is an All Inclusive resort brand dedicated to providing luxury vacations in the Caribbean for adults only. With five beautiful retreats in some of the world's most exotic destinations steps away from the most stunning beaches, these are the tropical escapes that have become a home away from home for many guests.
As such, it was recently announced that three of these majestic properties in the Caribbean have gained the highly esteemed Condé Nast's Traveler 2022 Readers' Choice Awards in two highly coveted categories. Come and discover which of these favorite resorts were chosen, what they were awarded, and what each of these homely havens has to offer for your next vacation.
The top resorts in Eastern Mexico and the Caribbean
Condé Nast Traveler has revealed their 2022 reader's choices for the top resort rankings. Within these lists lies two illustrious categories that highlight the best resorts to visit as per visitor reviews and ratings.
The first category is for the "top resorts in Eastern Mexico" and Excellence Resorts has two wonderful hideaways named within this group. These are Excellence Playa Mujeres at rank 14 and Excellence Riviera Cancun at rank 20.
Next is "one of the top resorts in the Caribbean" and Excellence Resorts' proud achiever is Excellence Punta Cana in the Dominican Republic at rank 38.
Let us meet the winners of The 2022 Condé Nast Traveler's Readers' Choice Awards, and see what made savvy travelers choose these resorts specifically as some of their favorite tropical escapes.
Excellence Playa Mujeres
The flagship of Excellence Resorts is here at Excellence Playa Mujeres, named as one of the top resorts in Eastern Mexico. This sophisticated adults only paradise welcomes you to stay in an expansive suite with your own private jacuzzi. Treat your pallete to gourmet cuisine, and lay back on a lazy river that winds through the lush gardens of this award winning resort in the Caribbean.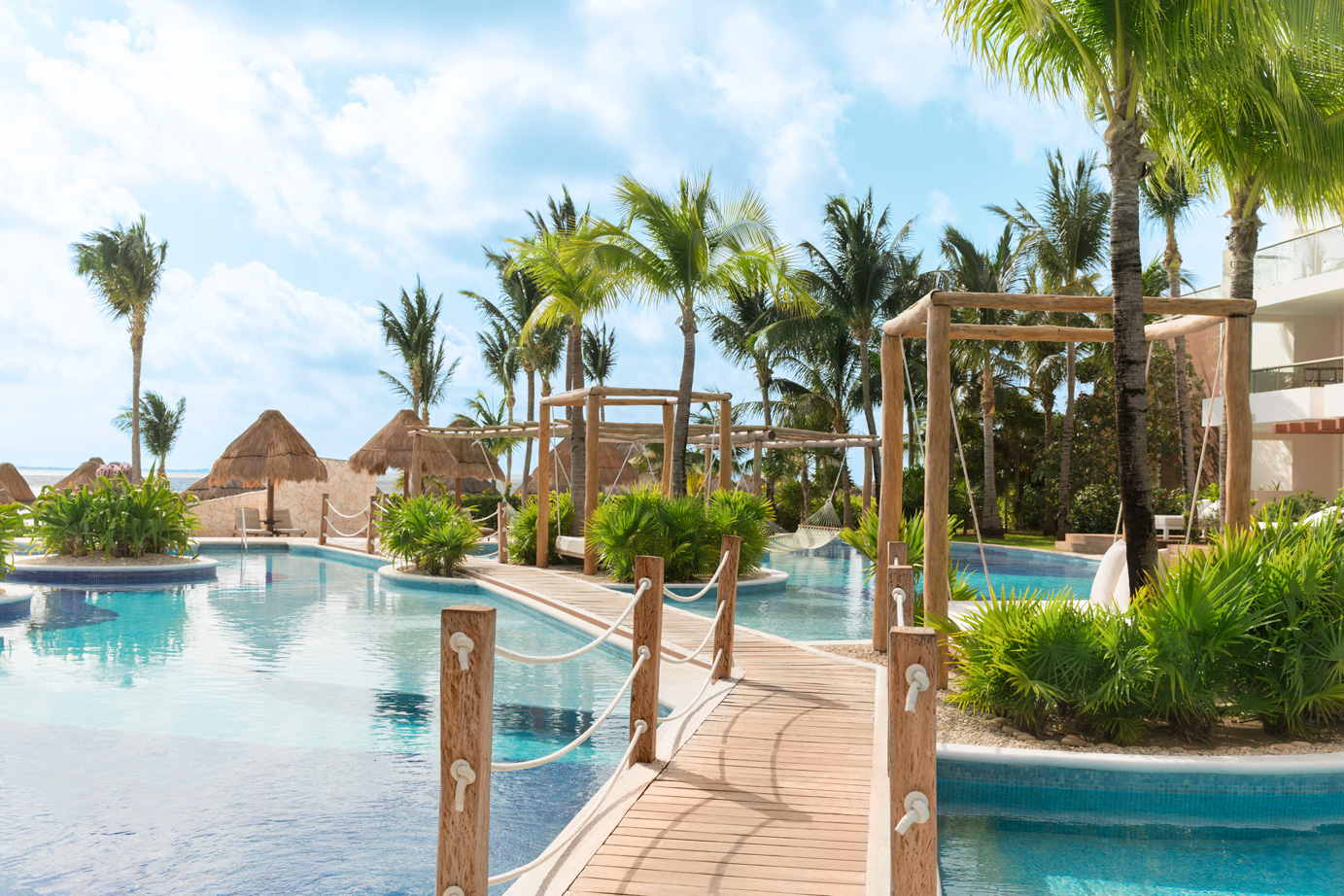 Immerse yourself in a warm and elegant atmosphere as you take advantage of alluring ocean views, immaculate spa facilities, secluded beaches, and everything you could want or need in a luxurious contemporary retreat.
Excellence Riviera Cancun
Along the shores of the Riviera Maya sits a sumptuous adults only enviroment with tropical gardens, river style pools, and sprawling swim up suites. This is Excellence Riviera Cancun, winner of one of the top resorts in Eastern Mexico.
Combining a traditional Mexican Hacienda style with smartly designed secret hideaways dotted throughout the resort, and a service that tailors itself to your needs, this is a place that you will definitely want to return to again and again. Positioned nicely, right in front of the second largest barrier reef in the world, you can enjoy the tranquility of a peaceful beach along with Mesoamerican Temazcal in the luxurious Miilé spa, interesting culinary delights, and secluded suites made for your exclusive indulgence.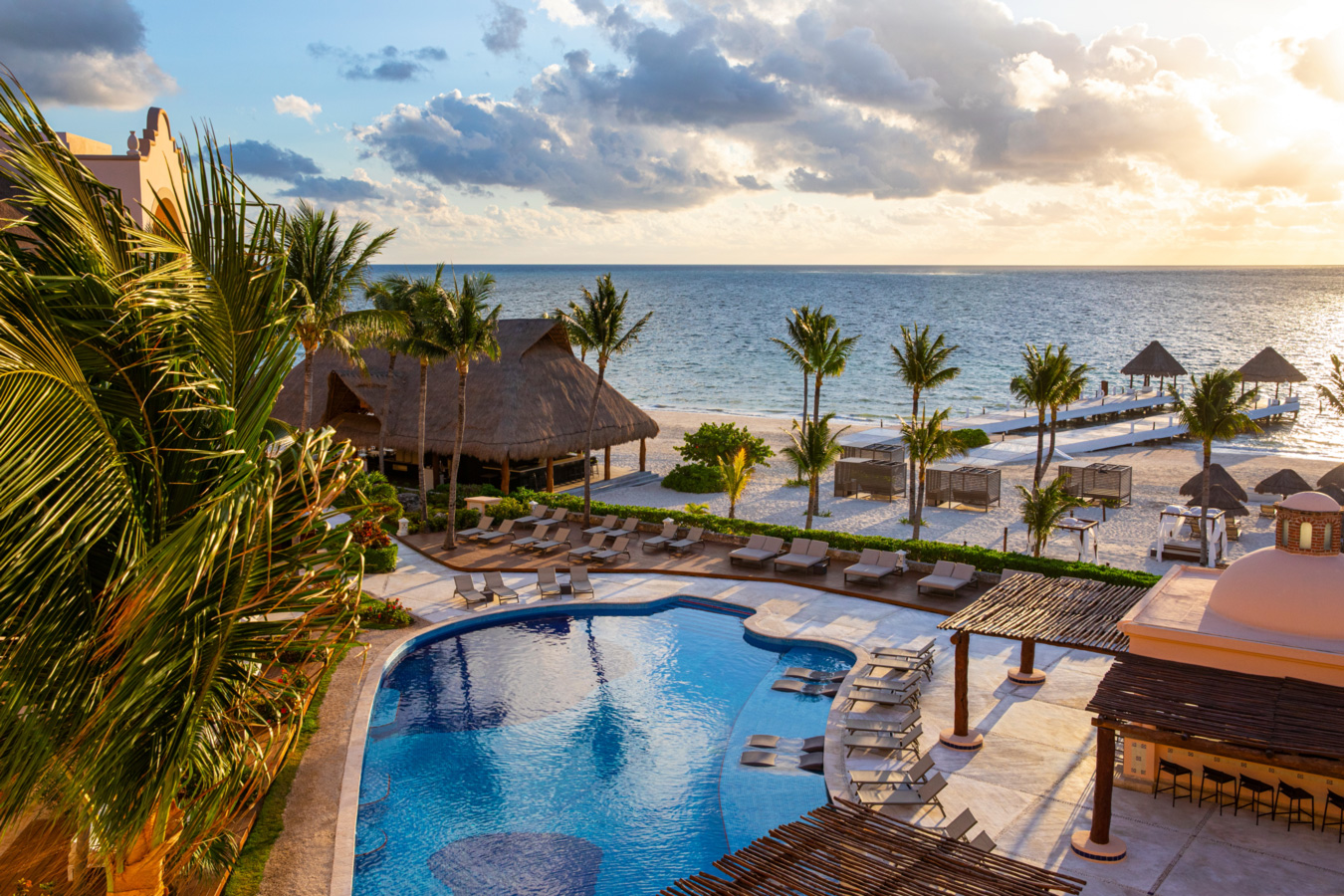 Excellence Punta Cana
Breathtaking ocean views, carefully landscaped gardens, and gorgeous green surroundings are here in Excellence Punta Cana to envelop you in a tropical atmosphere complemented by All Inclusive indulgence, and high end amenities that are all tailored for the adults only island experience. It is no wonder that this was a reader's choice for the top resorts in the Caribbean.
This is the place to make your vacation memories in a lavish suite that has both the pool and beach within easy reach. Enjoy the internationally inspired cuisine, refreshing beach cocktails, world class spa, Bespoke Service, and laid back ambiance for your ultimate relaxation or romance.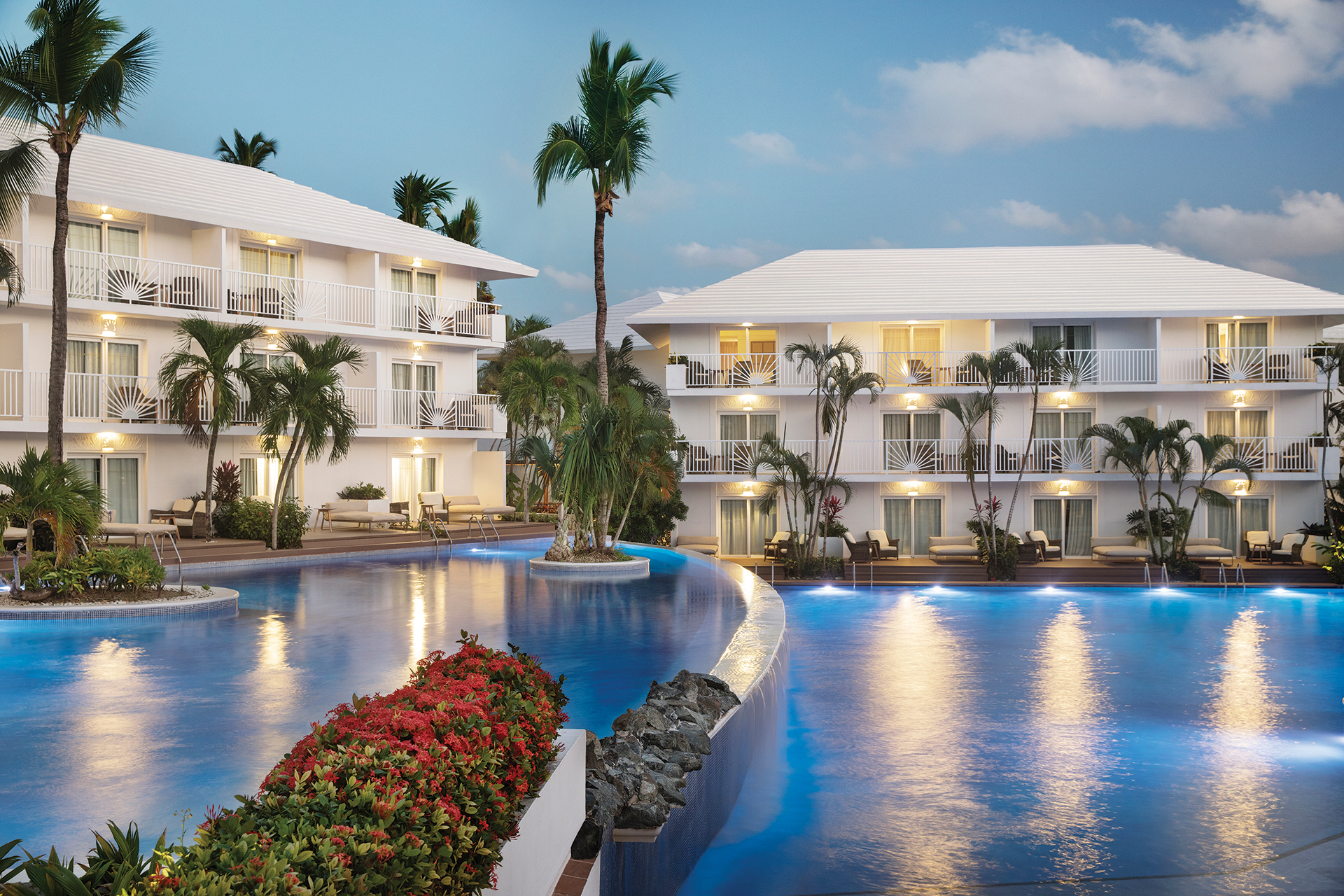 What this means for your next tropical vacation
It is always interesting to see which resorts have been awarded and why but what does this mean for you and how can you use this information to enhance your vacation experience?
Domingo Aznar, the Vice President of Sales and Marketing for Excellence Resorts had this to say:
"At The Excellence Collection, we are always proud to receive these awards, which in
addition to coming from an important media in the travel and hospitality industry, are a
reflection of the satisfaction of our guests. We have wonderful facilities that, together with
our dedicated staff, allow us to offer Extraordinary Moments, made to keep."
Something highlighted here in his words is that these awards are a reflection of customer satisfaction. Indeed, Condé Nast's Traveler 2022 Readers' Choice Awards are selected by the guests who have stayed in these resorts and seen what it is really like. Therefore, by checking which resorts have been awarded as the top resorts in the Caribbean or the top resorts in Eastern Mexico, you can use others' experiences to make the best choices for your next vacation.
This allows you to see not just what the properties say about themselves but that they truly are some of the favorite resorts in the Caribbean and it means that now you can choose the top resorts for your next getaway where you will make some Extraordinary Moments during your stay.
---
Tags: Excellence Resorts news and updates
Other Articles you may like
Explore 3 Incredible Experiences in The Caribbean And Why Excellence Resorts Became Their Home Away From Home
Step into the stories of three couples in Excellence Resorts and read through each of their unique excellence experiences in the Caribbean.
Read more