Honoring The Frontline Workers of COVID-19 in Our All Inclusive Resorts
See how our #ExcellenceHeroes program has used our All Inclusive resorts to give back to the frontline workers of COVID-19.
In April 2020, The Excellence Collection reached out to their guests and asked them to help give away 50 complimentary vacations to the frontline workers of COVID-19 in appreciation of the hard work and sacrifices that they have put forth to aid others during the pandemic. This initiative was created with these noble individuals in mind to give them the break that they deserved. These are our very own Excellence Heroes!
Follow along with us as we show you what this program was all about, who benefitted from it, and a unique story of a healthcare worker who won a complimentary stay in one of our resorts.
What was the response to #ExcellenceHeroes?
Since we launched this program, the number of responses we received back was absolutely staggering. Over 2000 submissions arrived in our inbox from previous guests, some with their own stories, and others nominating their loved ones as an Excellence Hero.
Every single entry was read, and they truly moved us. There were innumerable accounts of selflessness in the face of need, tales of great personal sacrifice, reports of the hardships of patients and their families, and expressions of deep admiration for loved ones.
Our team at The Excellence Collection thanks every guest that wrote to us for sharing their story and for giving us the opportunity to give back to the frontline workers of COVID-19. It was also wonderful to get a glimpse into your lives and to see the amount of self sacrificing individuals who give of themselves selflessly to others during moments of great tribulation and uncertainty.
Even when the virus was clouded with mystery and unpredictability these individuals never wavered and never stopped helping others. Their courage in the face of danger and adversity and their unrelenting assistance despite not knowing what each day would bring warms our hearts and brought much needed hope during times of tribulation.
The purpose behind this initiative was to give these healthcare workers a chance to unwind and recover their energy before returning to their important role in society and thanks to the incredible response we received, this indeed was possible.
Who were the 50 winners?
Though it was hard to choose from so many hard working heroes, we eventually put together a final list that included nominees who were involved in some of the following acts of altruism:
Scanning patients in hospital tents

Responding to emergency situations

Acting as emotional support for patients whose families could not visit them.

Covering 12 hour shifts on COVID only hospital floors
These 50 winners received a care package that included:
A four night stay at any The Excellence Collection property

An Excellence Club or Finest Club category suite

A complimentary spa treatment

Complimentary round trip ground transportation from the airport to the hotel
Being able to contact each of these winners was a joy to behold. After months of battling against the difficulties of the pandemic, after months of giving everything they had and working demanding shifts, and handling taxing situations, they finally got the rest and relief that they needed. At finding out that they had won, they knew that they could finally catch their breath and take some time for themselves.
Though we cannot share every experience that these winners had, we would like to share with you at least one of our Excellence Heroes stories.
The Excellence Hero story of Nathalia
With an average schedule of 30 hours per week before everything started, Nathalia had to make a selfless decision to further contribute to her community. Since the COVID-19 situation began, Nathalia committed to working longer hours each week and would sometimes do 12 hour shifts. This was a large increase and her worries and concerns arose as she knew she was in close contact with this virus, like many other frontline workers, but now she would be around it even more.
During this time, Nathalia was faced with many difficult situations. She was worried about her patients and family but also her patients and her other healthcare workers as there were not enough beds or medical resources in their hospital to take care of everyone that they needed to.
Nathalia's spring 2020 reservation with us was canceled due to the world conditions at that time but thanks to our #ExcellenceHeroes program she was able to get the break that she deserved in one of our resorts.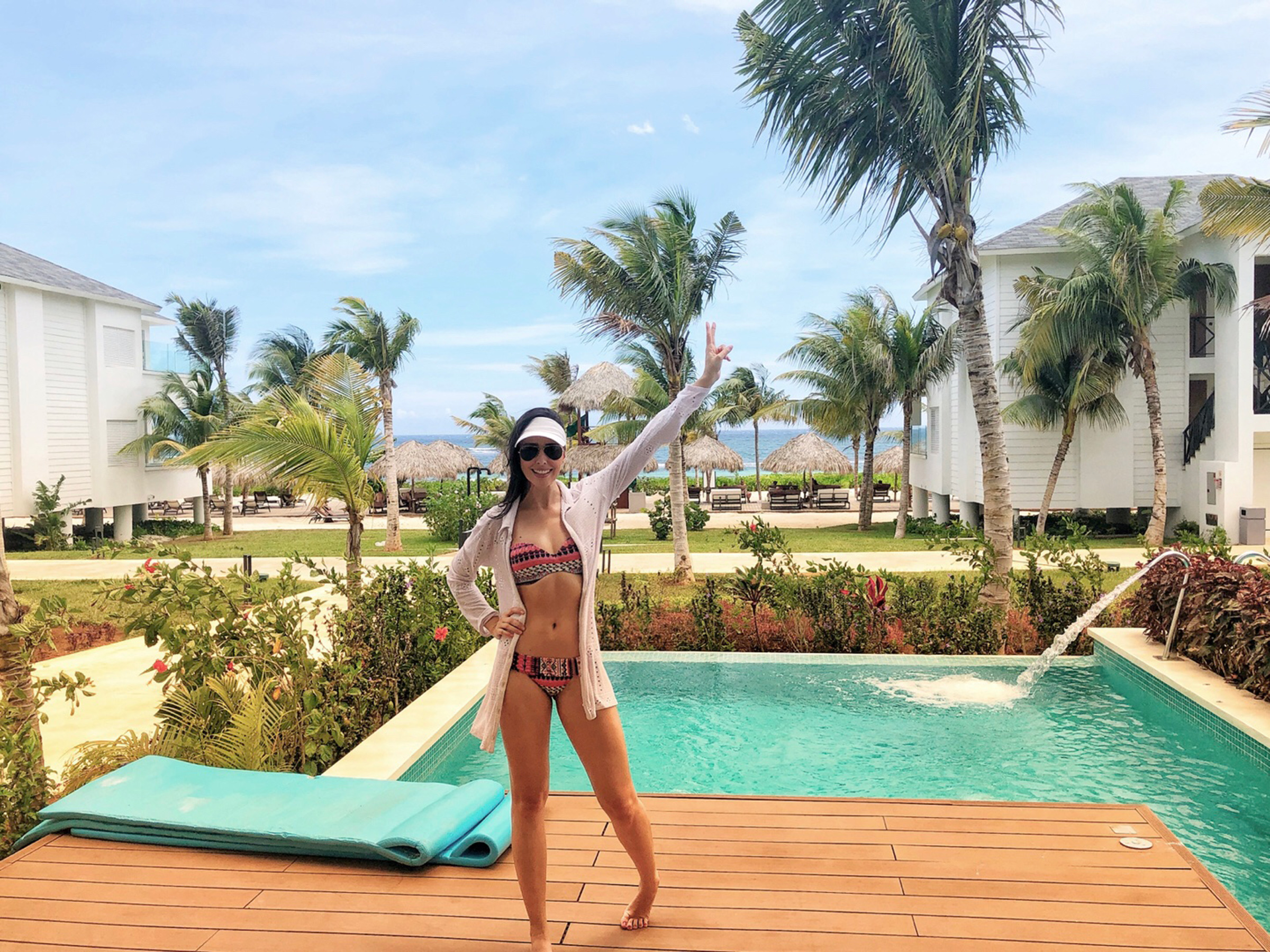 She stated: "My favorite thing is how The Excellence Collection takes care of us, in the smallest details ... a letter when you arrive, some gifts, chocolate at night... all the staff are polite, affectionate and careful. You feel relaxed every moment during your stay"
We were glad to be able to bring Nathalia some well earned relaxation and escape and give back in a small way to show our appreciation for her practical assistance during a difficult period.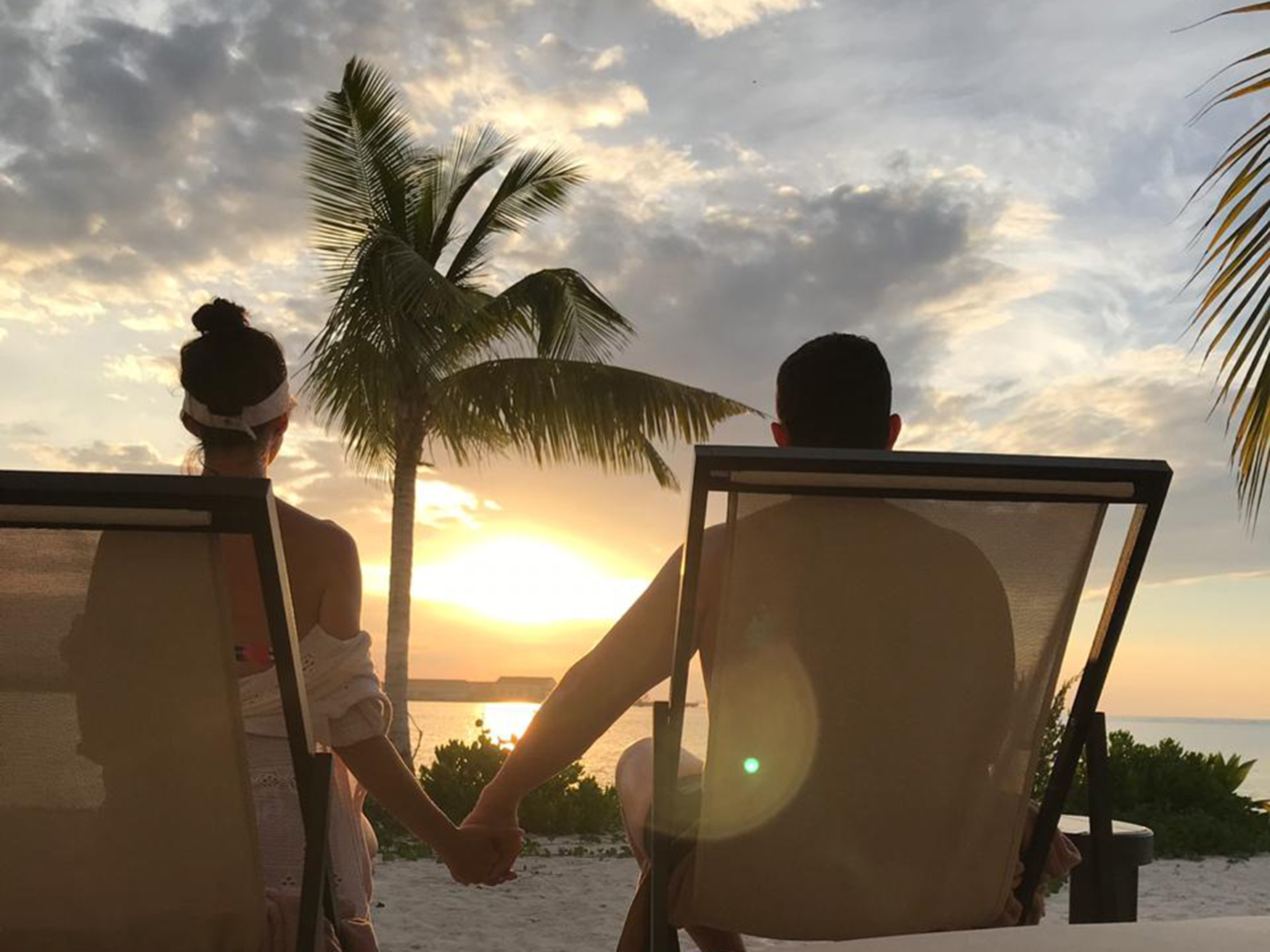 What about all the other frontline workers?
As we read all of your applications and stories, it became clear that 50 complimentary vacations were not nearly enough for our admirable community of guests. For all other frontline heroes who sent us a complete application, including firefighters, police officers, and EMTs, The Excellence Collection made sure to offer them a discount whilst this program was active and a guaranteed suite upgrade.
For all the other healthcare heroes and frontline workers in our communities during the pandemic, we appreciate everything that you have done and continue to do, and we hope that one day soon you too can take a break in the Caribbean so you can get a chance to be pampered, indulged and refreshed.





---
Tags: Excellence Resorts news and updates
Other Articles you may like
Explore 3 Incredible Experiences in The Caribbean And Why Excellence Resorts Became Their Home Away From Home
Step into the stories of three couples in Excellence Resorts and read through each of their unique excellence experiences in the Caribbean.
Read more