Learn About Mexican Architecture And The History Behind The Hacienda Style
Part of the vacation experience is the cultural immersion and exposure to new types of architecture which is why you may want to check out the Hacienda style.
Though the Hacienda style of architecture found its way into certain parts of the united states many years ago, the real authenticity of this style finds its roots in Mexico and Spain. Therefore, if you want to surround yourself with the ambiance that this style commits to, your best bet may be a vacation where you can see this Mexican style all around you.
Journey with us into the world of Mexican architecture as you learn about this style and get a good feel for what it involves and where you can enjoy a resort with this exotic sophistication.
How did the Hacienda style come to be?
Haciendas really became a thing during the Spanish colonization of the Americas. They were buildings made for large estate owners during much of the 1600s to 1800s. In Mexico, this meant a wealthy individual in Mexico City who would have a Hacienda in the countryside that he would travel to every so often.
These estates were part of a royal reward plan from the Spanish crown to conquistadors. Therefore, they had to be luxurious lodgings and places of indulgence and relaxation for their owners. They were also the focus of regional or international markets depending on what their product was. At the time of their construction, they were the height of architecture for their time and they continue to be a sensational design that has been a strong influence of Mexican architecture up until today.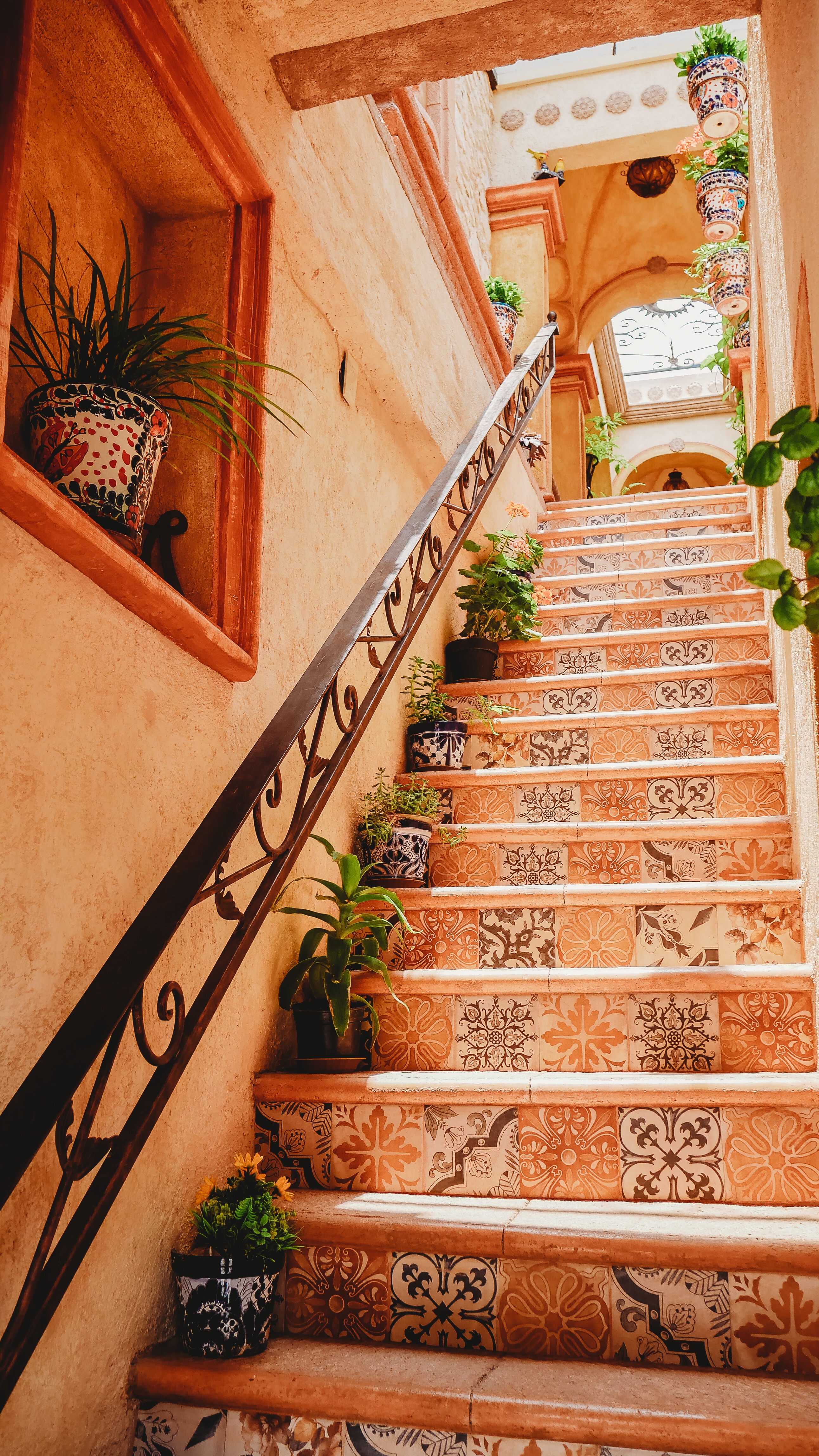 What are the elements of Hacienda architecture?
Roofing
Hacienda style buildings use roofing with special clay roof tiles though some modernizations do exist. Each of these tiles is created to resemble half of a tube. This curvature allows them to catch the cooler air from outside and transfer it into the home as a form of constant ventilation. The downside to these tiles is that they can leak very easily and are thus only suited to very dry areas. As such many modern hacienda designs have taken to switching out for a slightly different roof option.
Walls
Most classic hacienda buildings will have thick walls with a light stucco finish. These types of adobe walls are essential to a hot climate as they can keep in the cooler air during the night time, and they can also release the warmth into the home that was absorbed throughout the day. This style, therefore, allows you to stay cool when it is hot and warm when it is not.
Wooden Additions
One of the features of a Hacienda that make it stand out from the crowd is the contrast created against the light walls with big wooden doors and exposed beams. These wooden accents add completeness to the design and make the whole building come together with a much warmer atmosphere.
Archways
Whilst the overall hacienda style can be fairly simplistic, the archways add that touch of extravagance to both the exteriors and interiors of the building. This element makes hacienda architecture easy to identify from a distance and it adds a smooth casual feel to the whole place. Whilst traditionally only used for hallways and doorways, now you can find these archways anywhere throughout the building.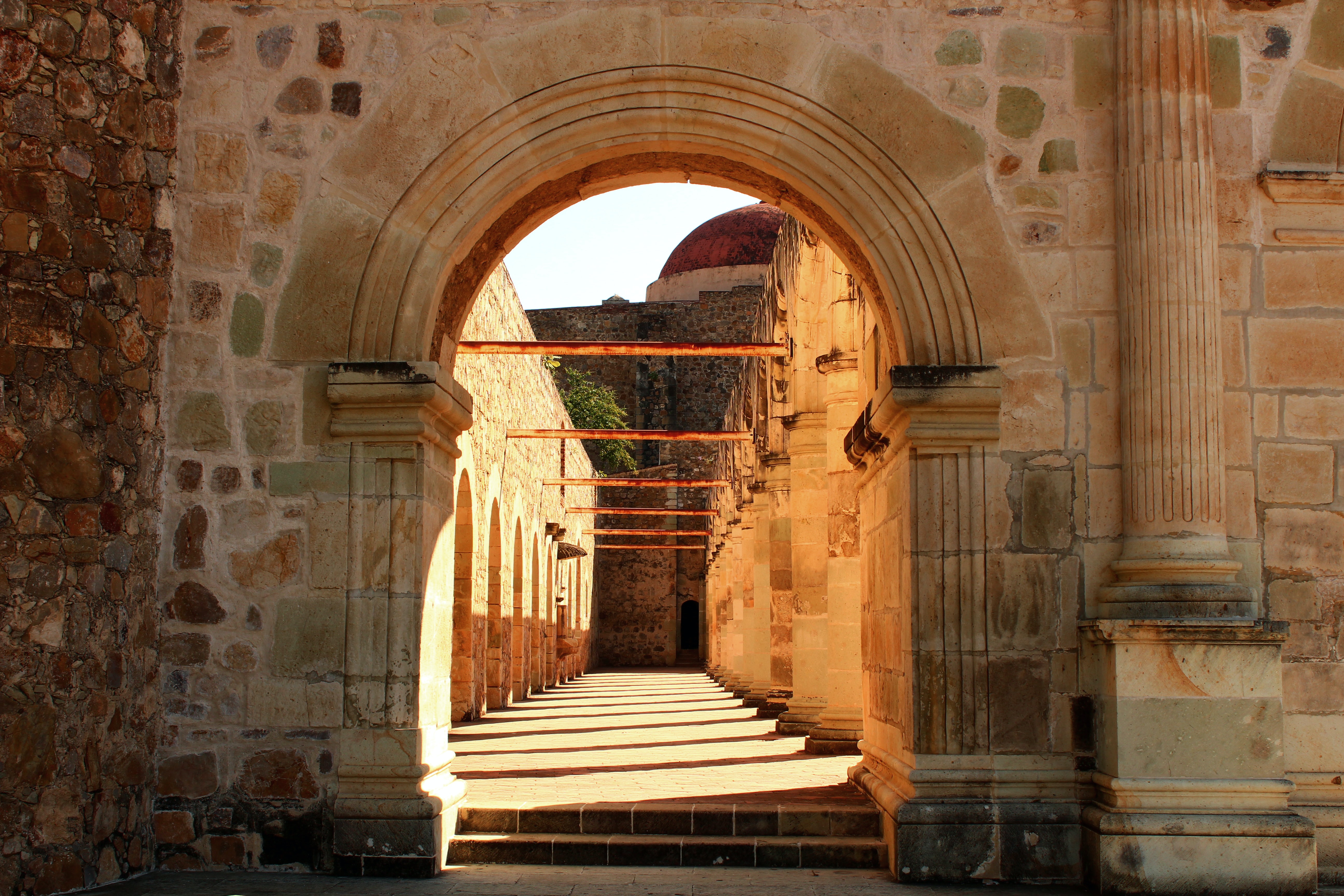 Small Windows
To continue focusing on the temperature control of the building interior, the Hacienda style frequently only uses very small windows. This allows light to easily enter the space without soo much sunlight heating it up. Though original haciendas did not use glass, all the modernized hacienda styles will include small glass windows. These are then often decorated with decorative ironwork.
Courtyards
Haciendas love their courtyards. Whether interior or exterior, the courtyard is essential to completing this look. Originally this would have been located at the center of the building to make cooking accessibility easier along with the heat dispersal but nowadays the courtyards are often located at the rear of the property for convenience.
Where you can go to find this unique style
To see true Mexican Hacienda architecture then you obviously want to visit Mexico but more specifically you should visit Cancun and enjoy traditional Mexican architecture. However, what if instead of just a taste of Mexican hacienda delights, you could immerse yourself in it?
In the adults only Excellence Riviera Cancun, you experience a resort that has been designed with this exact style in mind. It even has private hacienda hideaways cleverly designed throughout the property so that you can get the seclusion you need on your next vacation. Here you can stay in an All Inclusive paradise with all the charms of a real Mexican hacienda in a fantastically beautiful setting.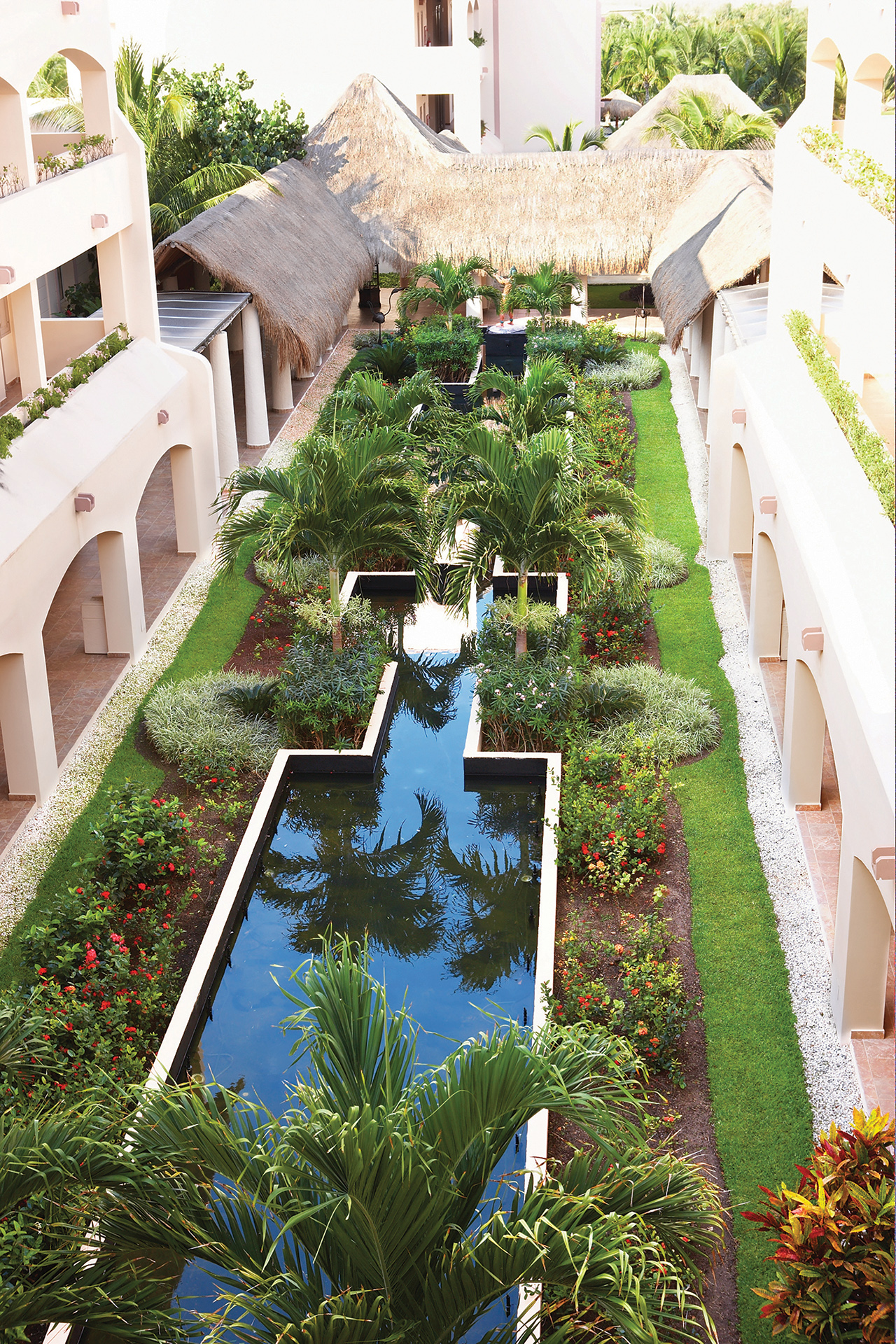 Right in front of the second largest barrier reef in the world, this Mexican paradise is ready to welcome you and show you what a real Mexican Hacienda design looks like and what it feels like to be surrounded by this classical style of Mexican architecture.
Reserve your rest and have a great vacation as you indulge in the real Hacienda experience.
---
Tags: Things to do in Cancun, Excellence Riviera Cancun
Other Articles you may like
Explore 3 Incredible Experiences in The Caribbean And Why Excellence Resorts Became Their Home Away From Home
Step into the stories of three couples in Excellence Resorts and read through each of their unique excellence experiences in the Caribbean.
Read more