Plunge Into Mexico`s Natural Swimming pools in The Riviera Maya
Dive right into the Yucatan Peninsula and explore the wonders of the world's best cenotes in the Riviera Maya. The ultimate swimming spots are here.
Nature has provided us with an abundance of water throughout the world. We have gorgeous Caribbean oceans, tranquil rivers, serene lakes, and more. But what about natural swimming pools? Does such a thing actually exist?
Yes, it does and there is a lot for you to encounter. In the Yucatan peninsula alone there are estimated to be over 6,000 of them. Come and discover Mexico through its cenotes and see why you should come and experience these natural pools for yourself.
What exactly are cenotes?
Put simply, cenotes are underground caves that hold a permanent body of water. However, many of these over time have their ceiling collapse resulting in a cavelike hole in the ground with water at the bottom and sunlight streaming through the top.
When you go to find cenotes in or around Cancun, you will encounter some that you would likely describe as caves with water in them which make for really cool swimming spots, and then there are others that appear more like a giant hole in the ground sometimes with cliff drops going down a long way before reaching the water.
Whilst a cenote could appear anywhere in the world, the Yucatan Peninsula and the Riviera Maya are the real home of these wonderful natural swimming pools and you will not find them in such quantity anywhere else in the world.
The history behind Mexican cenotes
Often these cenotes made for great sources of water and villages or cities were built in close proximity to them. However, they also held great significance to the Mayan people and would often be regarded as sacred locations that would become part of their ancient pilgrimages.
Multiple cenotes have had archaeological items discovered within them from the Mayan people however, there are some varying theories as to the true intent or purpose behind the use of these cenotes in mesoamerican times.
Scientists have however discovered the history behind why there are so many cenotes in the Yucatan area. They discovered that a long time ago an asteroid hit the limestone based area altering the sediments and making it much more susceptible to erosion. Over time, this effect continued to be a source of many underwater caves and tunnels as well as a multitude of gorgeous cenotes.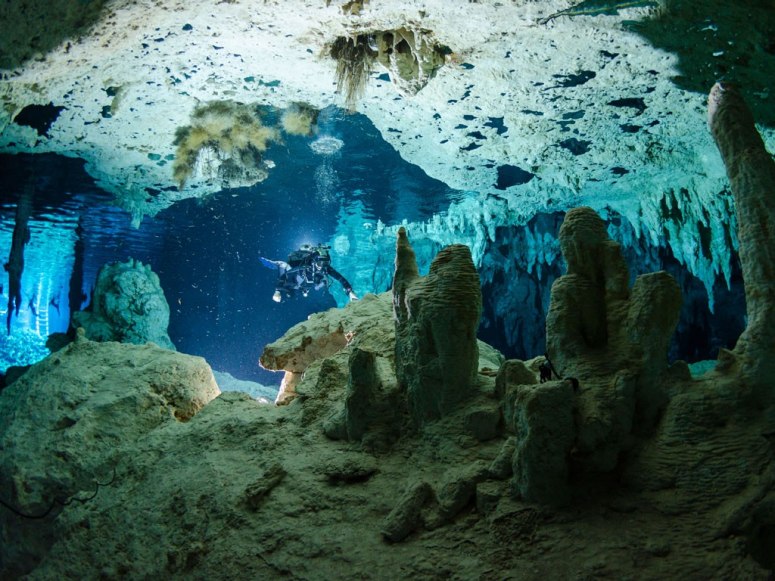 Discover the best cenotes in Cancun
With thousands of cenotes to choose from you may be wondering how you could possibly choose which one to go to. Not to worry, we are going to give you a quick list of some of the most gorgeous cenotes for you to try out.
You can copy the names below and search for images online to get a good idea as to what sort of experience you will enjoy, or alternatively, you can contact Season Tours and ask them about their cenote experiences and which cenotes make for the best vacation adventure. They already have some curated tours that include cenote experiences such as their Chichen Itza tours, Xenotes Oasis Maya tour, Xplor tour, Jungle Maya tour, and some others.
Cenote Elvira

Cenote Yokdzonot

Cenote Dos Ojos

Cenote El Pit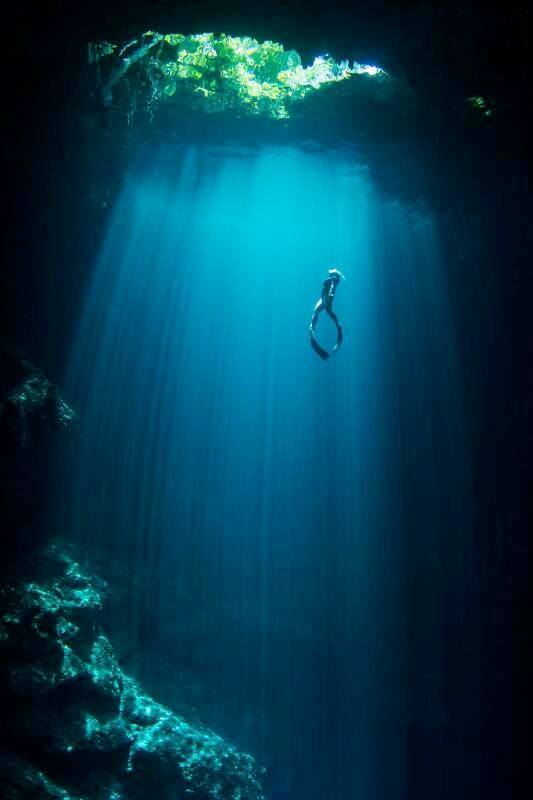 Cenote Azul

Cenote Samulá

Cenote Yaxmuul

Cenote Ponderosa

Cenote Chaak Tun

Cenote Ik Kil

Cenote Suytun

Cenote Cristalino
All of these make for great places to swim and explore so make sure that you bring your swimming suit. However, we also know that you will not be able to visit all the incredible cenote spots in a single visit. This just means that each time you come to enjoy a Majestic Cenote in the Riviera May you will still have plenty to explore and experience.
Where to stay to visit the cenotes
Considering that some of the best natural pools are around the Riviera Maya, our recommendation is to stay in the area. Choose an All Inclusive resort where you know that you will get luxury relaxation and pampering after a day out in the surrounding cenotes.
Our top pick is Excellence Riviera Cancun which is only thirteen minutes away from its closest cenote. Here you can enjoy the top location of an adults only retreat with a wide range of nearby cenote options to choose from for your perfect day out. Even if you choose to visit one of the cenotes that are further inland away from the incredible beaches and infinite oceans, you can still get there quite easily from your All Inclusive haven.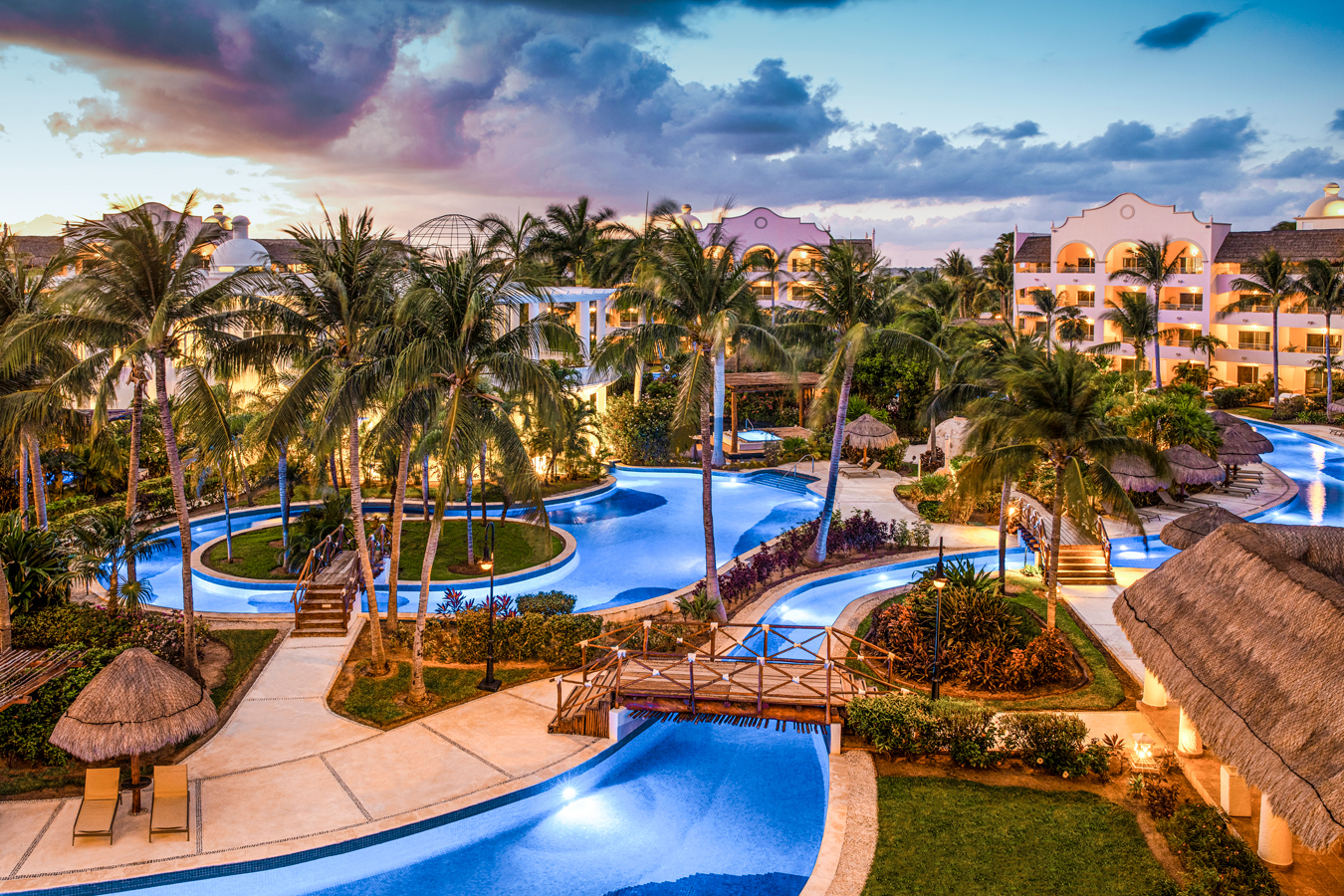 So go ahead and check out your ideal cenote swimming spot today and then book your break in Excellence Riviera Cancun so that after you have spent the day out adventuring, you can return to your suite where you can sit back, relax and let the staff take care of you.
---
Tags: Things to do in Cancun, Excellence Riviera Cancun, The natural wonders of the Caribbean
Other Articles you may like
Explore 3 Incredible Experiences in The Caribbean And Why Excellence Resorts Became Their Home Away From Home
Step into the stories of three couples in Excellence Resorts and read through each of their unique excellence experiences in the Caribbean.
Read more