Visit Jamaica And Enjoy One of The Best Bioluminescent Bays in The World
Journey with us and learn about this jewel of Jamaican natural beauty also known as the luminous lagoon by Excellence Oyster Bay.
The island of Jamaica boasts some of the world's most magnificent glistening waters. Visit the luminous lagoon of Jamaica also known as a bioluminescent bay, and you will get a chance to see a natural phenomenon that looks like it has come straight out of a fairy tale novel.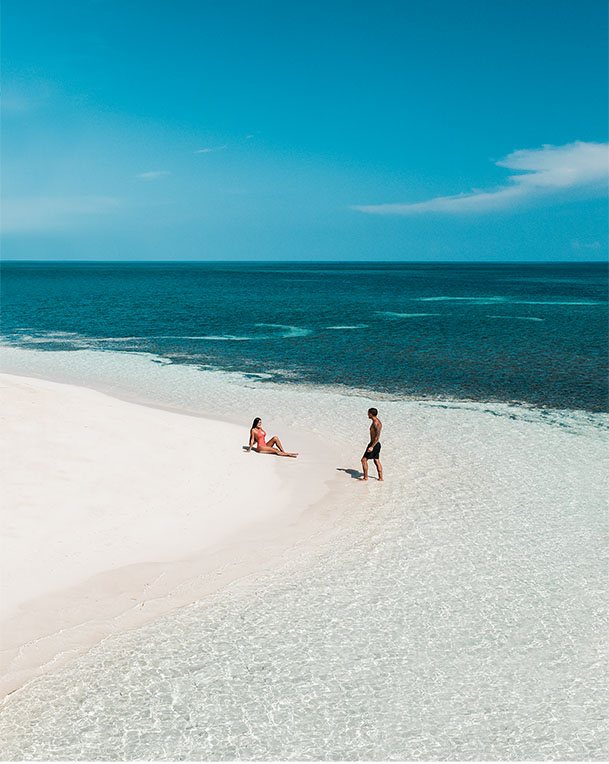 The water glows, it lights up, it sparkles, it glimmers, and it is incredible. Come and find out what this enchanting water show is all about, why it reacts with such splendor, how such an occurrence is possible, and how you can make the most of these captivating Caribbean colors that light up in the Jamaican bay area.
What does it look like?
Anyone who has seen this bioluminescence will be able to tell you that photos of these stunning seas in their full glory rarely do them justice. This is something that you need to see with your own two eyes to really get the sense of it.
The glow appears when movement is made in the water and then it disappears again once the movement stops. This colorful reaction gives off a vibrant azure pigment that lights up the area and gives off a light that seems almost alien in its appearance.
This can not be compared to the visuals of underwater lighting. There is something magical about it that fills you with wonder. The closest description that we can give to highlight how extraordinary this lumination is is to say that it is like an ocean of liquid neon.
Why does the water glow?
The water in jamaica's luminous lagoon is full of millions of dinoflagellates which are a type of algae or marine plankton. At nighttime, these microscopic organisms start to glow when they are disturbed. This outlines objects moving in the water such as boats, fish, and yes even people.
These microorganisms are harmless to humans and fish alike and are a natural spectacle of elegance and unbelievable beauty that react to all types of movement.
Ways to enjoy this natural wonder
Since these luminous microorganisms are completely safe and harmless you can actually go in the water and swim amongst them making every movement a glowing extravaganza of awesome visual sensations. This activity can be enjoyed by the whole family though you should always take reasonable precautions when swimming at night.
The best part is that most of the water in this bay is only about three to five feet deep making it just about deep enough for comfortable swimming but also shallow enough for most people to be able to stand up and walk around. If you do choose to walk around the water however you may want some water shoes as the ground can be a bit squidgy.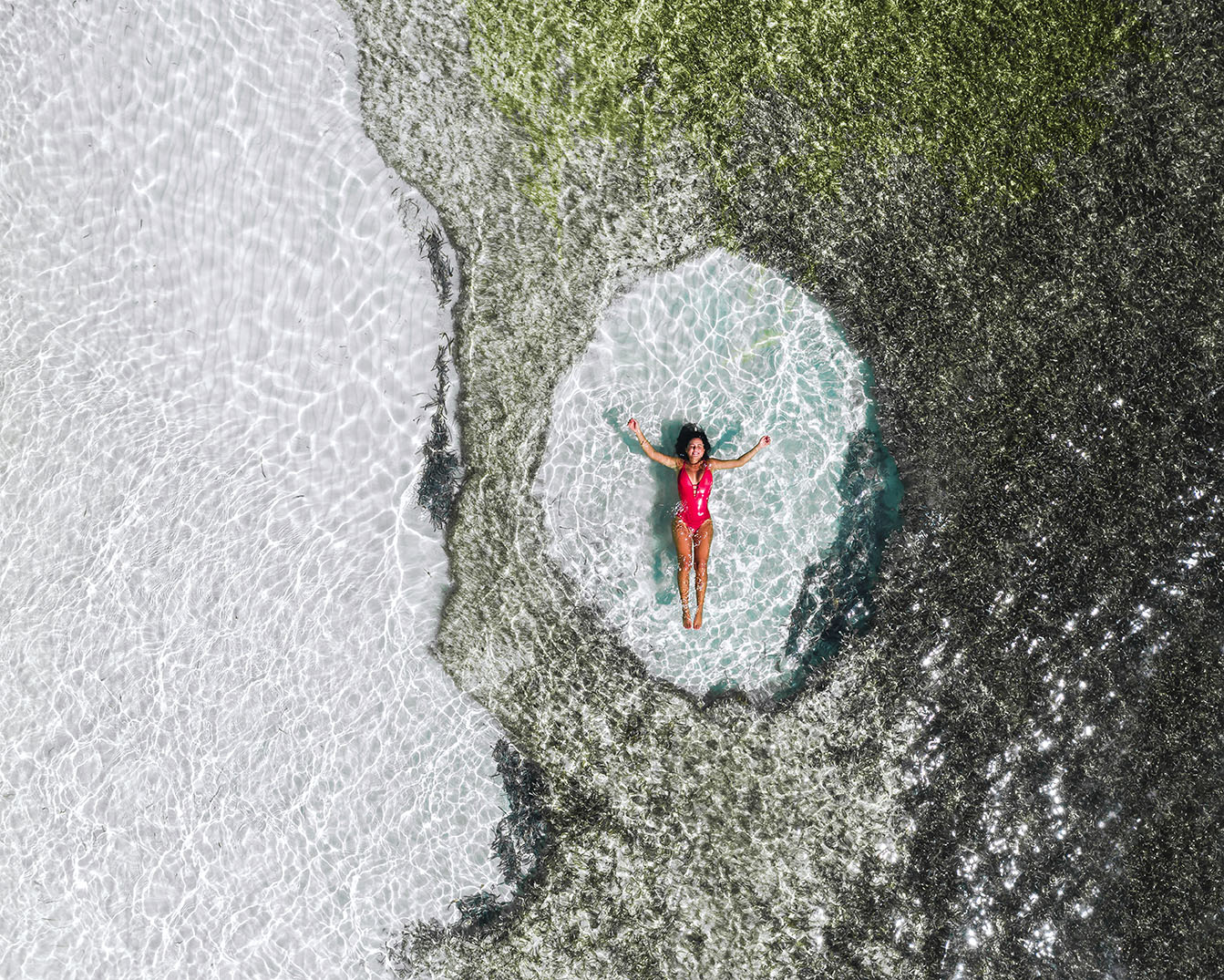 Another thing you might want to try is just going out on the water in a boat and watching as the water you leave behind you and the water that surrounds your craft glistens and glows with superb displays of the natural exhibition.
When and where can you see it?
There are only four or five places in the entire world to experience this phenomenon making it a very exclusive experience that is not easily found elsewhere. Additionally, this natural wonder can only truly be experienced at night. As such, we recommend waiting until the light has faded and it is also a good idea to avoid the evenings when the full moon is out. It needs to be dark to get the full bioluminescent essence.
If you want somewhere to stay on the edge of these glistening waters then you should take a look at the private peninsula that stretches out into these stunning seas where there is an All Inclusive resort called Excellence Oyster Bay.
This repose of relaxation is surrounded by the bioluminescent bay and offers both incredible views of the ocean, extraordinary Jamaican beaches, and easy access to the vibrant display of bioluminescence that can be seen in the evenings.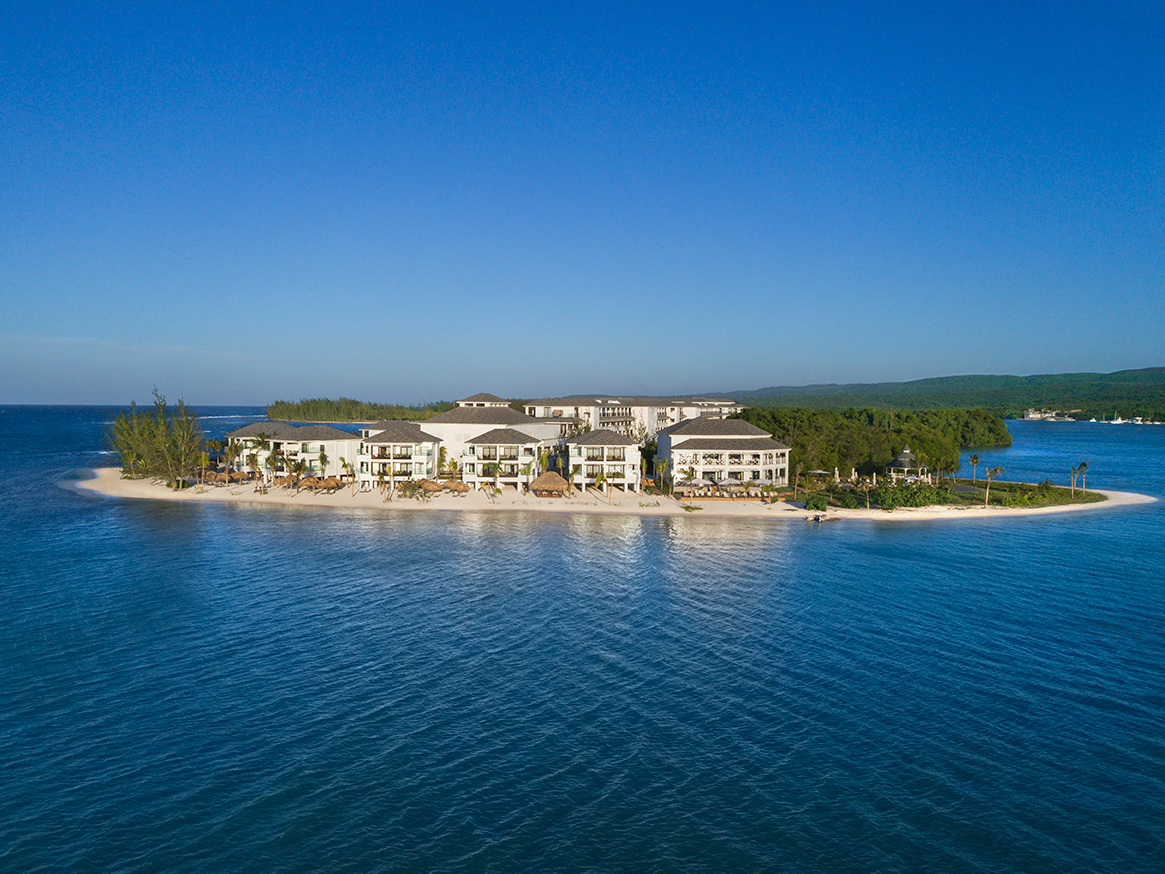 Is the luminous lagoon in Jamaica worth it?
Put simply, yes it is 100% worth it. In fact, many tourists that have spent a great amount of time in Jamaica enjoying everything that this beautiful island has to offer have remarked that the visit to the bioluminescent waters surrounding Excellence Oyster Bay was the highlight of their entire trip.
This is something that you do not want to miss out on. It is a fantastical experience to share with your loved ones and it is a great way to create some Extraordinary Moments to hold on to forever.
If you are staying in your All Inclusive resort you can ask the concierge about tours and the best ways to see the glistening waters from your location. If you would like to get the chance to experience this all for yourself, book your stay today by the luminous lagoon of Jamaica.

---
Tags: Excellence Oyster Bay, The natural wonders of the Caribbean, Things to do in Montego Bay
Other Articles you may like
Explore 3 Incredible Experiences in The Caribbean And Why Excellence Resorts Became Their Home Away From Home
Step into the stories of three couples in Excellence Resorts and read through each of their unique excellence experiences in the Caribbean.
Read more