Visit Jamaica: The Land of Orchids And Exotic Flowers
Explore our list of tropical flora on the island of Jamaica where exotic flowers and orchids abound with radiant beauty and elegance.
The eternal beauty of Jamaica can be truly mesmerizing. From pristine beaches with crystal clear waters to lush green jungles and coastal plains, the diverse ecosystem and tropical habitat of this country are something that draws people in for an amazing Caribbean experience.
However, something that is truly worth looking into is the incredible amount orchids and exotic flowers that Jamaica has become a home to. When people hear of the Jamaican flower they may immediately think of Hibiscus or Sorrel but this gorgeous island has much more to show you and for this reason, we are going to walk you through some of the incredible flowers that you can find here.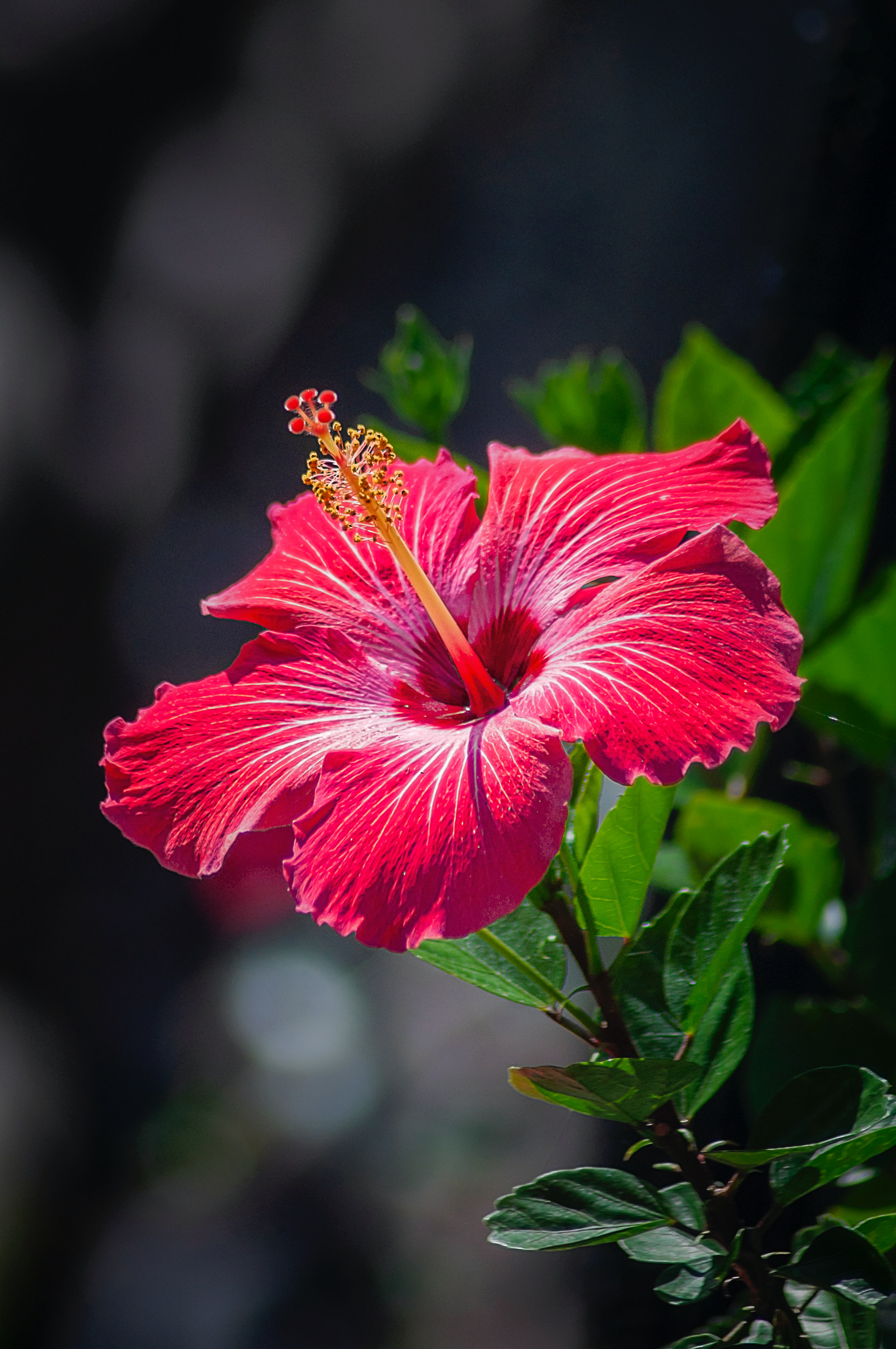 The welcoming Jamaican climate
The rich climate of jamaica lends itself perfectly to an abundance of natural life. With over three thousand species of plant life making their home here, this is a place where plants can grow and flourish without hindrance.
This includes many types of plants, orchids, and exotic flowers that are not originally from Jamaica. Though not native or endemic to the country it must be admitted, however, that these introduced additions still add to the natural scenery and create an environment that is both exotic and tropical.
For the sake of this article, though, we shall be narrowing our focus solely on the native flowering plants and orchids so you can get to see the true natural beauty of Jamaica.
Native Flowering plants in Jamaica
With over two hundred native flowering plants on this tiny Caribbean island, there is certainly a lot to see. Though we cannot go through every single one we can highlight some of our favorites and list some of the more popular flowers that you are likely to come across whilst visiting this incredible country.
Achiote

Blackbead

Blue mahoe

Blue porterweed

Broomweed

Desert cassia

Doctorbush

Flamenco dwarf mix

Heliconia

Kiss me over the garden gate

Love bush

Partridge pea

Passion flower
Sandalwood bramble

Scarlet sage

Scarlet swamp hibiscus

Spanish needle

Sunshine mimosa

Swamp twinflower

Turkey tangle/fogfruit

Wild petunia

Yellow passionflower
Native orchids of Jamaica
Jamaica has become well known for its orchid population. It has sixty types of native orchids and a quarter of its orchid species are endemic to the island meaning that they can not be found anywhere else in the world.
Though notably the small Jamaica orchid has become very rare, in 2002 all sixty native orchids on the island became protected under the endangered species act which was followed up with the orchid conservation policy where conservation goals, research, and sustainable usage was clearly defined. In this way, the Orchids can continue to flourish and Jamaica can continue to be a center for tropical botany.
Besides the Jamaica orchid, some popular genera include:
Bletila,

Brassia,

Coelia,

Dendrophylax,

Elleanthus,

Encyclia,

Epidendrum,

Habenaria,

Jacquiniella,

Lepanthes,

Maxillaria,

Oncidium,

Pleurothallis,

Stellis

Vanilla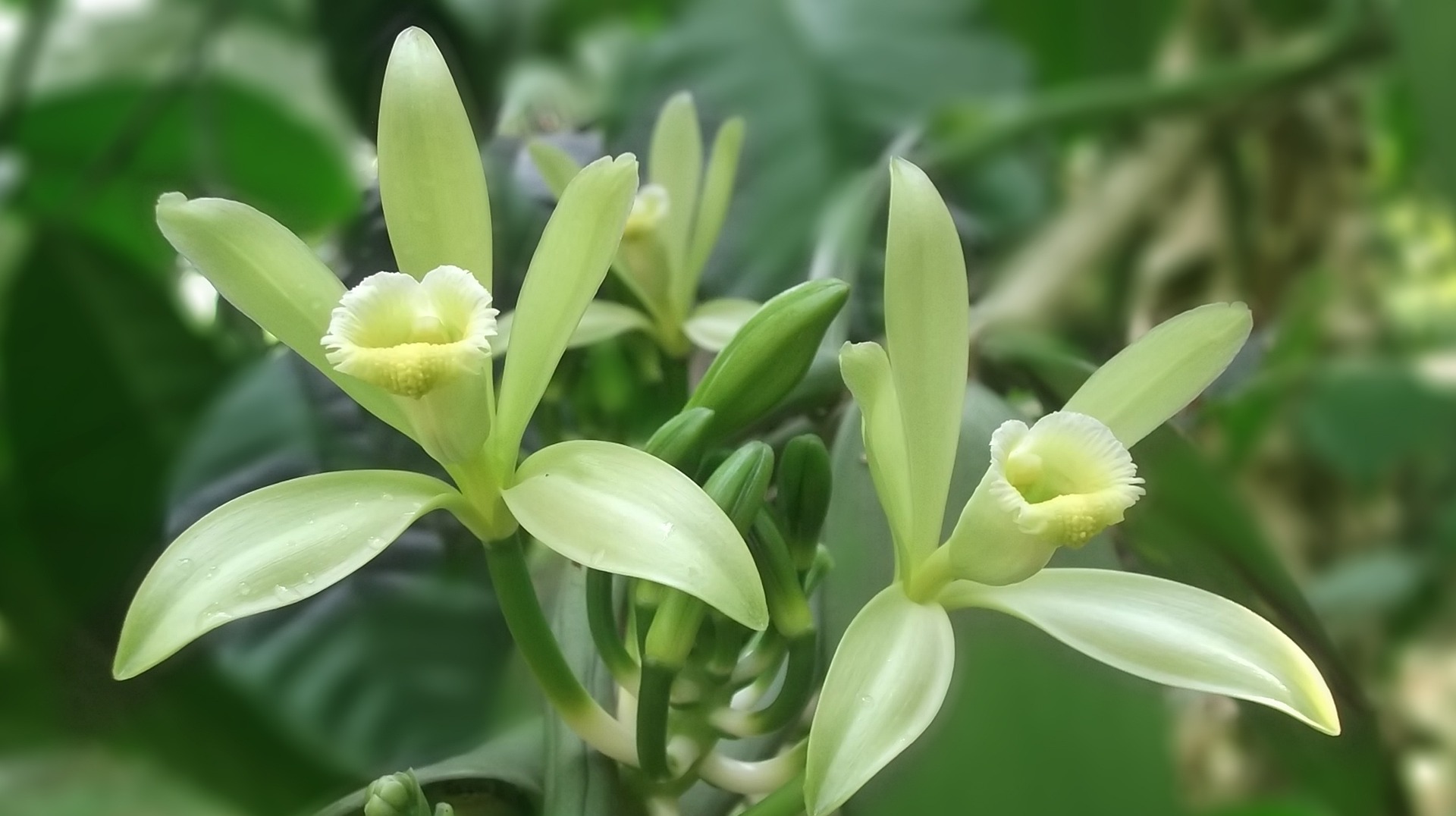 National Flower of Jamaica
The national flower of Jamaica is actually a tree. It is called Lignum Vitae which is Latin for "wood of life" which was a name that it gained due to its usage in medicine to cure a range of different ailments.
Its wood is also quite incredible being dubbed "ironwood" as it is one of the hardest woods in existence and for a long time was used for pulleys and propeller shaft bearings of ships. Nowadays the wood continues to be used but mostly for artistic purposes.
Lignum Vitae was a plant that was originally said to have been found by Christopher Columbus but has since found itself as a useful resource that provides a host of applications for its bark, body, gum, fruit, leaves, and of course flowers.
With an attractive blue blossom and orange colored fruit, this very attractive plant is a clear representation of strength, beauty, and vibrant life.
See the flowers when you visit Jamaica
Within driving distance of Excellence Oyster Bay you can visit the shaw park botanical gardens or Turtle River Falls and Gardens formerly known as the Enchanted Gardens. However, within Montego Bay, you also have the unusually named "Ahhh...Ras Natango Gallery and Garden" which prides itself on its flowers and abundance of hummingbirds.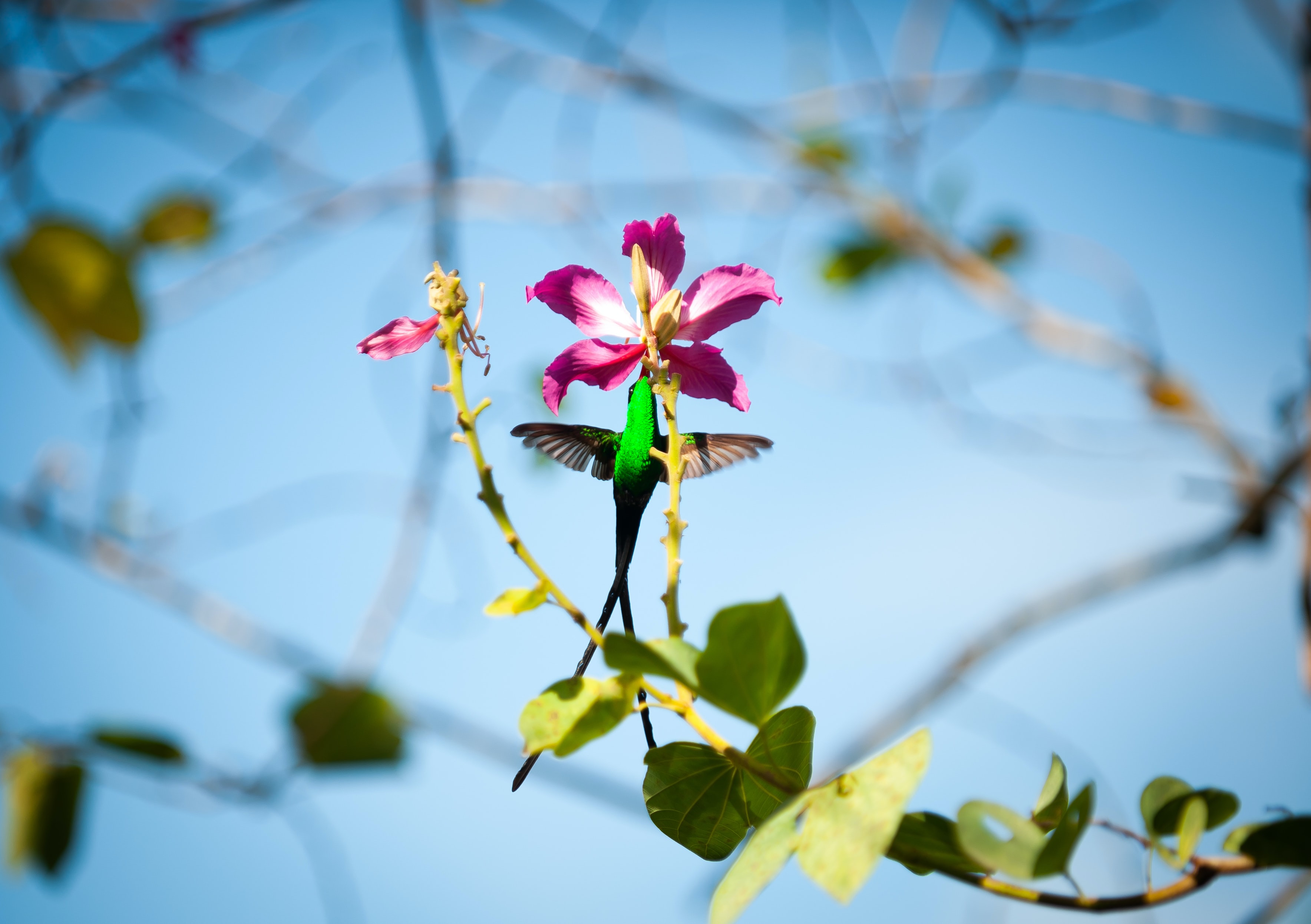 Within approximately 45 minutes drive from the resort is also Cranbrook Flower Forest where you can take a tour through the jungle that has exotic flowers, lagoons, and all types of tropical fauna for your to enjoy.
However, orchids, flowers, and beauty are not restricted to these locations. Jamaica is home to vast beauty that interweaves itself throughout the environment creating gorgeous backdrops and wonderful scenery to accompany you along any walk.
Therefore, when you come and stay in Montego Bay, you are sure to see a good variety of exotic and tropical flowers for you to enjoy.
---
Tags: Excellence Oyster Bay
Other Articles you may like
Explore 3 Incredible Experiences in The Caribbean And Why Excellence Resorts Became Their Home Away From Home
Step into the stories of three couples in Excellence Resorts and read through each of their unique excellence experiences in the Caribbean.
Read more