What Are The Most Romantic Suites For Your Caribbean Vacation?
Identify what makes for a romantic suite and where you can go to find the most romantic suites in the Caribbean as per the 2022 Tripadvisor awards.
Whilst the amount of All Inclusive resorts can be slightly overwhelming, the amount of suite options are even more so. Therefore, you may begin to wonder, how can you find the best suite for your romantic vacation?
To make things nice and easy for you we have broken down the key elements that make for a great romantic suite so that you can know exactly what to look for. However, not only that but we are also going to introduce you to some suites in the resort that TripAdvisor Traveler's Choice Best of the Best 2022 awards designated as one of the most romantic vacation choices in the Caribbean.
What to look for in a suite for a couples getaway
Whilst every couple may have specific preferences as to what they would like in their suite, there are a few things that are universal to the most romantic suites in the Caribbean.
Ocean view
All the most romantic spots in the Caribbean have exceptional views of the beautiful seas that make for great sunset moments with your significant other. Look for somewhere near the beach or even on the beach where you can look out to the big blue and beyond. If your suite has a terrace that you can stare out from together then even better.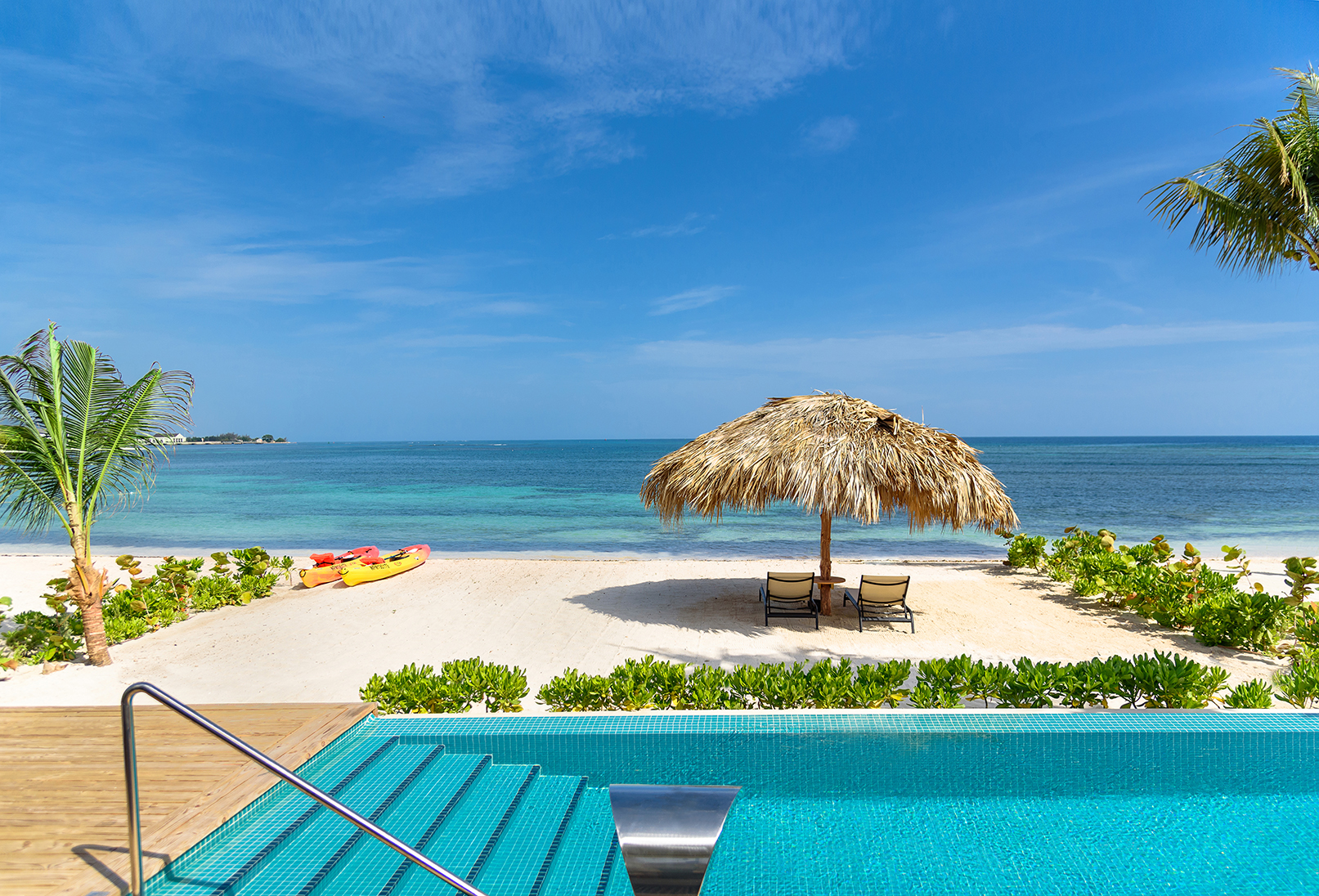 Comfort level
A suite needs to not just look pretty but be comfortable to relax in. Check out customer reviews to see what they say about the furniture, the bed, and how well they were able to sleep in that suite. You should also think about the general layout. Does it have a place where you can sit and watch tv, enjoy a meal, or simply unwind with your partner? Not only should your suite have the bare essentials but a great romantic accommodation should have comfortable spots for everything you need.
Space size
This also connects with the aforementioned comfort. If you are planning on spending a lot of time just chilling in your suite then you might not want a super tiny area. The more space that you have the more freedom you both can enjoy together and the more restful and refreshing a day in your suite will be.
In suite offerings
You may already know what you want to have in your suite but here are some essentials that you may want to check that your suite includes…
Free Wifi

Air conditioning

Decent sized television

Minibar or alcohol cabinet

Rain shower

Bathrobes and slippers

Tea & coffee station

Pillow menu
Of course, even if your suite includes some of these amenities, you should also check to see if there are optional upgrades as you may find that you can get more exclusive offerings for a slight additional cost.
Suite services
If you want to spend significant time in your luxury suite then you are going to need a decent range of services to make your stay practical and easy. These may include…
Barman service

Porter service

24 hour Room service

packing/unpacking service

Laundry service

Turndown service

Concierge service
Private pool
Lastly, the best romantic suites often have a private pool, plunge pool, or hot tub for your enjoyment. Whilst we all enjoy the large open pool areas in a resort, there is something truly special about having your own private space where you can soak up some well earned rest.
Where you can go to enjoy the most romantic suites
TripAdvisor Traveler's Choice Best of the Best 2022 awards has named Excellence Oyster Bay as one of the top 25 most romantic vacation spots for couples. Obviously, this high end adults only resort is ideal for your romance but what are the suites like? Well, let´s take a look at a couple of our favorites.
Beach villa with private pool
This exclusive peninsula resort boasts some incredible honeymoon, anniversary, and romantic vacation suites. One of the most secluded options is the 1,510 square foot Private Beach Villa where you get your own vacation residence with its own pool and jacuzzi.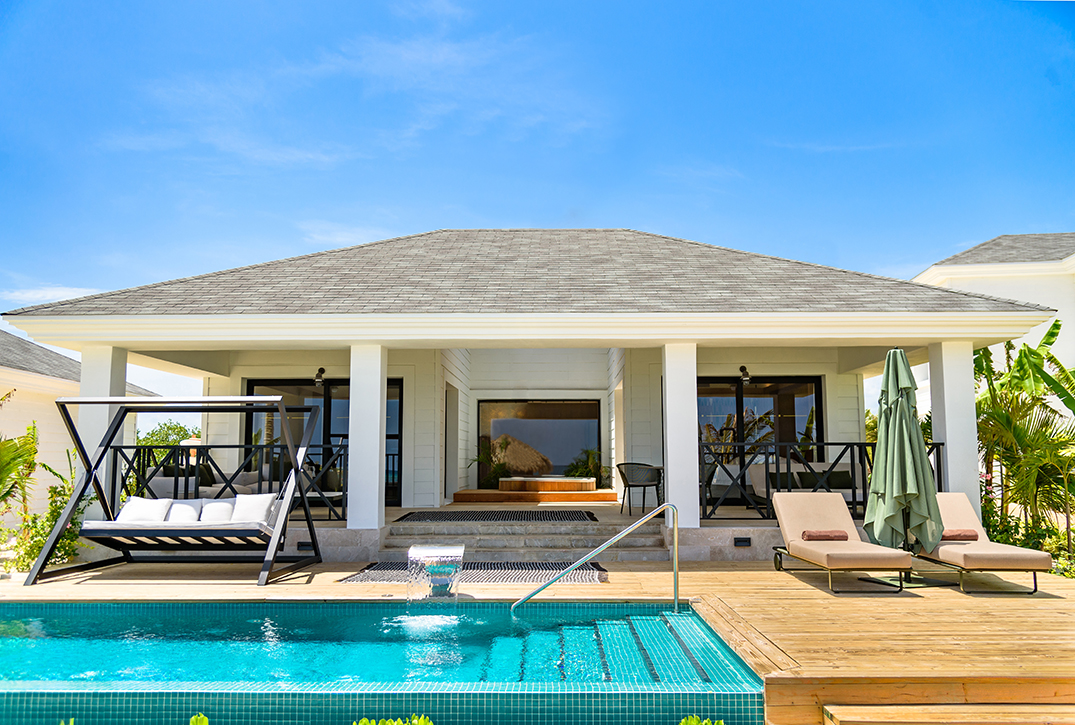 Not only that but it is located directly on the beach allowing you to have your own stretch of sand right at your doorstep. This is truly the most luxurious suite option for couples.
Imperial suite with rooftop terrace
At almost the same size as the villa, you can get the 1400 square foot Imperial Suite located closer to the main resort amenities. This is an amazing option for your love and for a romantic evening where you watch the sun go down from your private rooftop terrace area.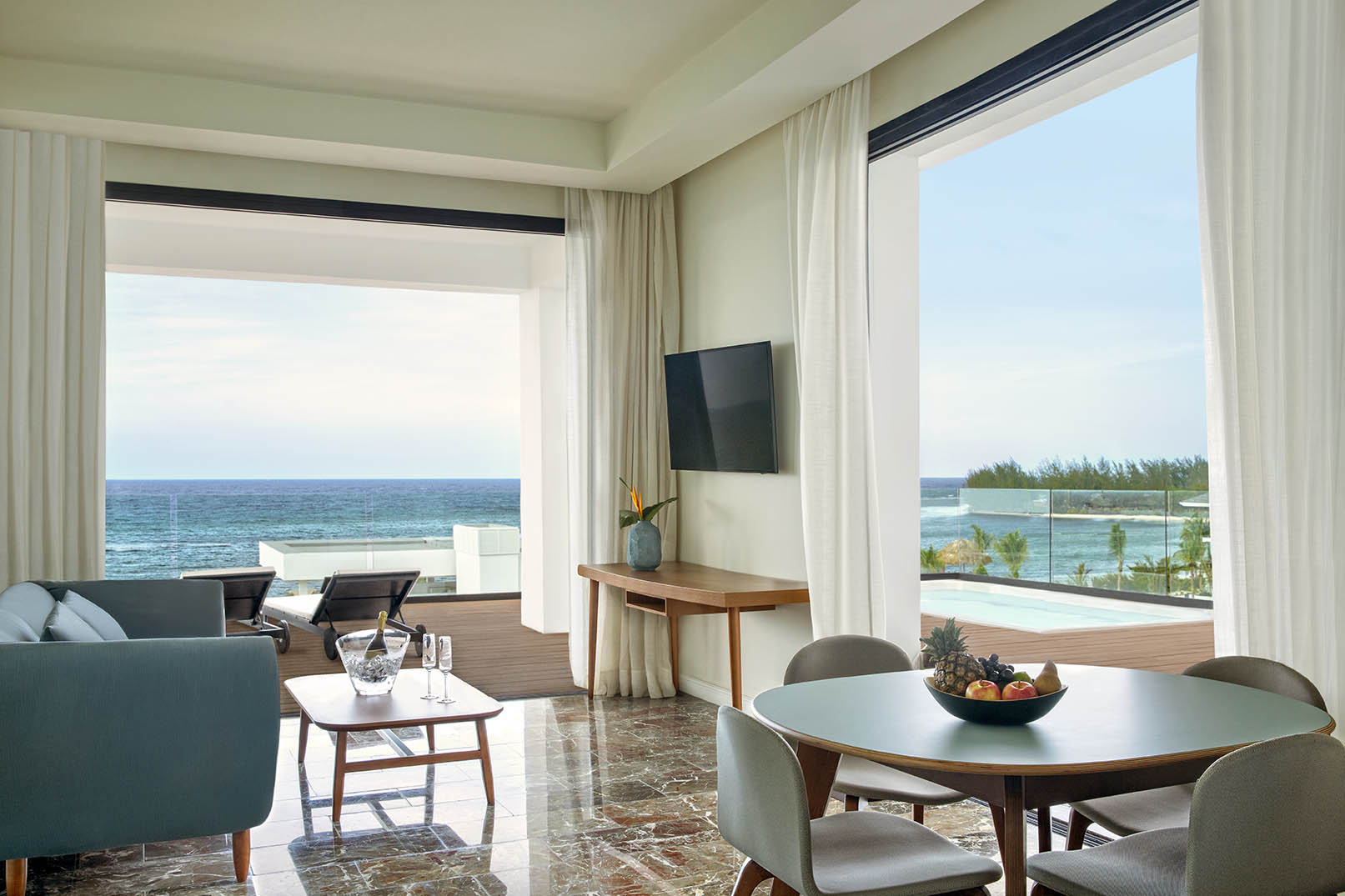 You can also continue to enjoy the ocean views as you sit in your own personal plunge pool and experience the overall grandeur of what All Inclusive luxury can be from the comfort of your suite.
---
Tags: Romantic vacations in the Caribbean, Excellence Oyster Bay
Other Articles you may like
Explore 3 Incredible Experiences in The Caribbean And Why Excellence Resorts Became Their Home Away From Home
Step into the stories of three couples in Excellence Resorts and read through each of their unique excellence experiences in the Caribbean.
Read more