What Everyone Ought to Know About The Best Caribbean Coffee
Take a look at the types of coffee available in Mexico, the Dominican Republic, and Jamaica, and see where you can find the best Caribbean coffee.
The Caribbean is full of some of the world´s best coffee. So if you are contemplating a visit, you may want to know which coffees to try and which coffees to buy.
With the number of brands and options available, we have decided to narrow down your search to just a few options that we think you should consider. So next time you take a trip to the Caribbean, you will know exactly which coffee you want to sample so you can delight in an elegant escape with an elevated sensory experience.
What makes a good Caribbean coffee?
Many coffee experts will tell you that good coffee has four attributes. These are:
Aroma

- The first thing you notice. A high quality coffee will have a strong but pleasant aroma that fills the room. If it doesn't smell amazing, it probably is not worth drinking.

Flavor

- A very intuitive quality that can vary from one person to another. Flavor encompasses the overall taste of the coffee.

Body

- This is the coffee density or thickness. How heavy does it feel when you drink it? A decent cup of coffee may be light or heavy depending on how it complements the other attributes and how it affects the overall experience.

Acidity

- this is the delightful tangy taste that it leaves in your mouth.
Whilst we must always leave some room for personal preference, all four of these attributes should be met with good results. If it does, then you just found yourself some good coffee!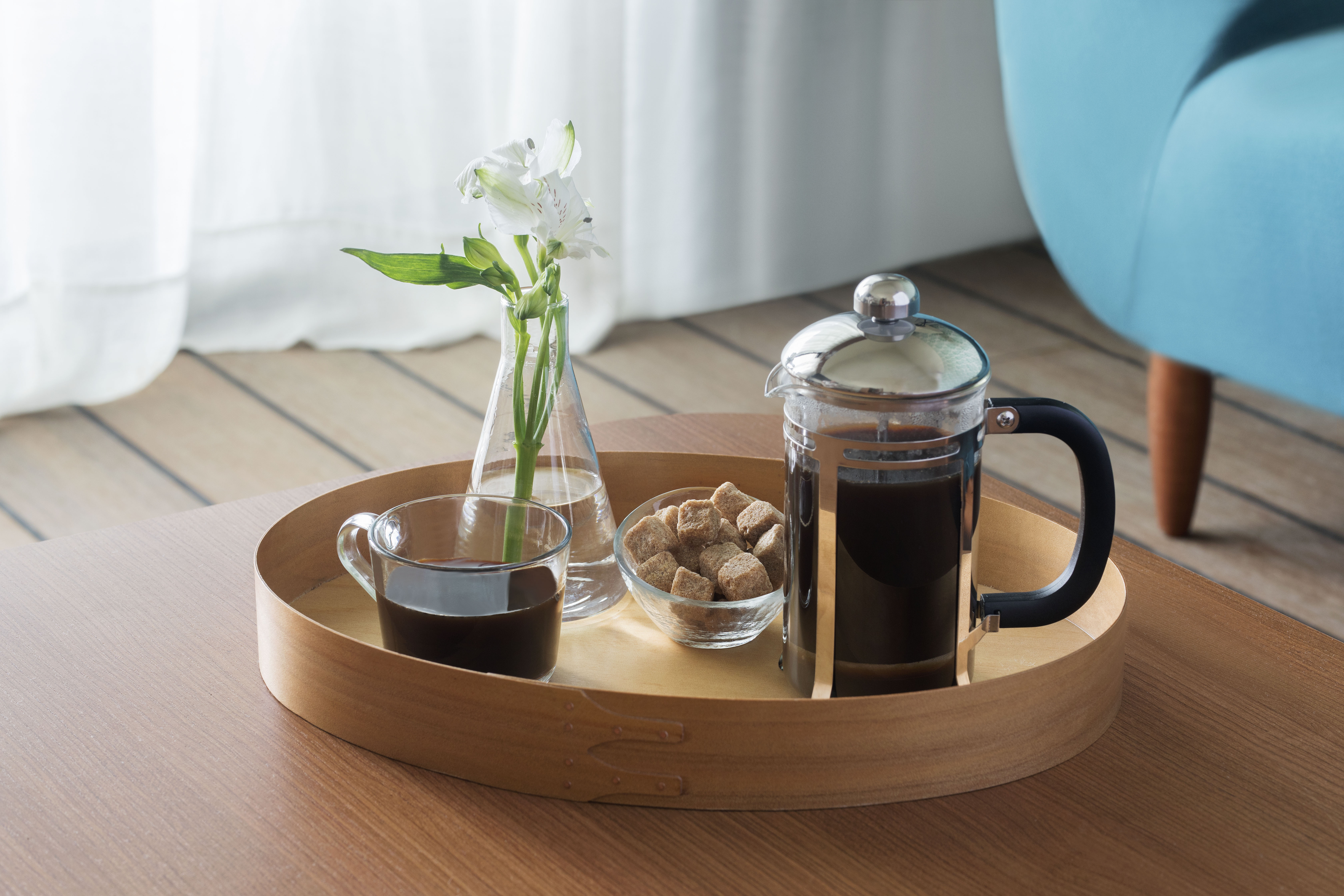 Is this the best coffee in the world?
Without a doubt, if you search for the best Jamaican coffee you will be led straight to blue mountain coffee. This is one of the world's most sought after coffees and is often at the top of any coffee list. Some people have placed this as the first or second best coffee in the entire world. Why?
Because this delectable delight is renowned for its floral flavors, lack of bitterness, and overall sweetness that just makes it a joy to behold. It has thus become one of the rarest coffees in the world and as a result, it also comes with a hefty price tag. However, for coffee lovers, it is worth every cent.
The mild taste of Jamaican excellence with just the right amount of acidity makes this coffee extremely easy to drink and an experience that you will not soon forget. Though everyone likes different styles of coffee this is an overall excellent brand that caters to anyone who enjoys hints of chocolate like tones and an almost creamy texture.
Why is Dominican coffee so good?
The secrets of Dominican Republic coffee come from the way in which the beans are grown. The country has such a dynamic coffee culture that is mostly comprised of small family owned farms. It has been estimated that about 92% of the coffee farms are smaller than 3 hectares and yet there are over 50,000 coffee producers in the Dominican Republic alone. This means that for starters you can get a wide variety of coffee beans from an immense selection of coffee bean providers.
Next are the elevation and growth conditions. Because many of the coffee plantations grow at an altitude between 2,000 and 5,000 feet, and most are planted in the shade, the coffee trees grow at a much slower rate. This results in much more complex and intricate flavors that could not be achieved otherwise.
With so many types of coffee in the Dominican Republic, it may seem almost impossible to pick your favorite coffee beans. Therefore it is a great idea to try as many different options as possible so you can savor the true Dominican coffee experience. However, to start you off on your adventure, there are two brands you should check out that are highly praised for their characteristics.
The first is likely the most popular and widely available coffee in the Dominican Republic. The Santo Domingo Coffee. Loved by both Dominicans and visitors alike, this brand has become well known for its strong, dark flavors and its great suitability for amazing espresso.
The second is regarded as one of the Dominican Republic's best coffees and it is the Volcanica Dominican Red Honey Coffee. These beans are well known for their strawberry and stone fruit tones and their medium roast perfection. This may just be the best overall Dominican coffee.
What is so special about Mexican coffee?
Though Mexico is primarily known for its tequila it is actually one of the biggest coffee producing countries in the world usually maintaining its position at #10. This is because they grow a sumptuous arabica bean that is mild and smooth to drink and extremely satisfying to most coffee drinkers.
Some of the best Mexican coffees are known for their nutty flavors, light body, and sometimes chocolate overtones. This lends itself well to the way in which Mexicans make their coffee and the other flavors that are sometimes added. Try the Mexican style coffee and you will not be disappointed.
Out of the many types of coffee from Mexico, you should definitely try out the Volcanica Mexican organic coffee which is a medium roast bean grown in the Chiapas region. This is usually the brand that dominates the Mexican coffee reviews and is loved by a wide variety of coffee consumers.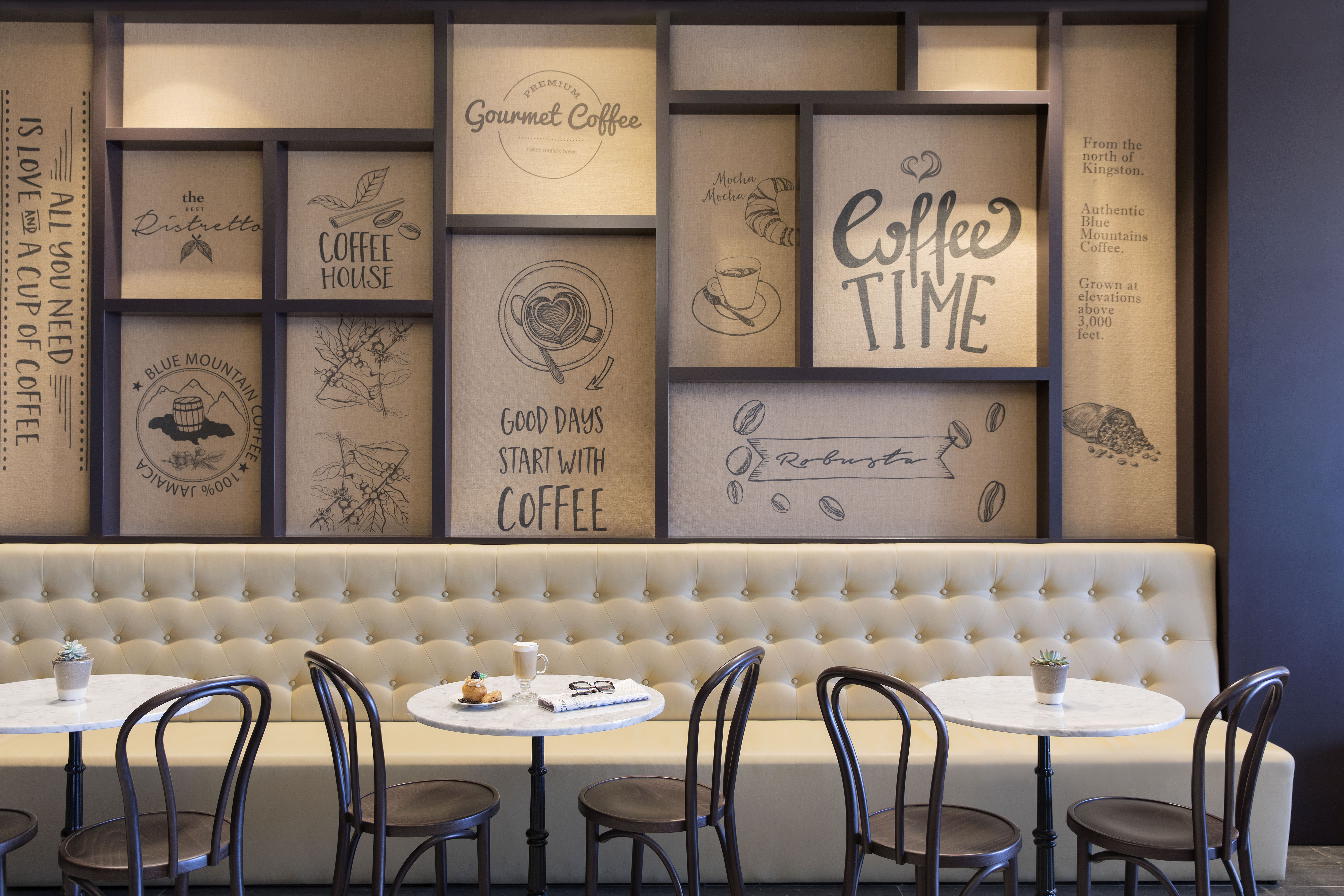 Where to drink your favorite Caribbean coffee
A perfect cup of coffee should be enjoyed in beautiful surroundings, in a nice comfy chair, and in a relaxing atmosphere. Whether you want to enjoy an exquisite coffee at the adults only Excellence Playa Mujeres, Excellence Riviera Cancun, Excellence Oyster Bay, Excellence El Carmen, or Excellence Punta Cana, our resorts have some charming coffee drinking spots for you.
If there is a specific brand or type of coffee that you would like to try, feel free to ask the concierge what types of coffees are available in the lounge of your choice.
We hope that this Caribbean coffee guide has been helpful to you and that you enjoy every ounce of coffee contentment in each cup.
---
Tags: Caribbean travel tips, Excellence El Carmen, Excellence Oyster Bay, Excellence Punta Cana, Excellence Riviera Cancun, Excellence Playa Mujeres
Other Articles you may like
Explore 3 Incredible Experiences in The Caribbean And Why Excellence Resorts Became Their Home Away From Home
Step into the stories of three couples in Excellence Resorts and read through each of their unique excellence experiences in the Caribbean.
Read more