Donate a Toy on Your Next Vacation in The Caribbean With The Share The Love Program
See why you should donate a toy and make a child happy with our Share The Love campaign in our adults only resorts in the Caribbean.
Many sophisticated travelers choose to stay in the exclusivity of an adults only oasis. This is a place where you can unwind and relax and immerse yourselves in the tranquility of the tropics. But did you know that you can enhance this vacation experience with a touch of generosity?
See for yourself what this campaign is all about and what it can mean for you when you are staying in Excellence Resorts. Being kind to others is a key to unlocking the best of what the Caribbean has to offer. So, let us find out why you should donate a toy on your next vacation with our Share The Love program!
Mixing exclusivity with generosity
Share The Love is a program in all of Excellence Resorts where all guests are invited to bring toys, games, and other gifts with them to their selected resort. These donations are then brought to the local children of the Caribbean in order to brighten their day and give them a reason to smile.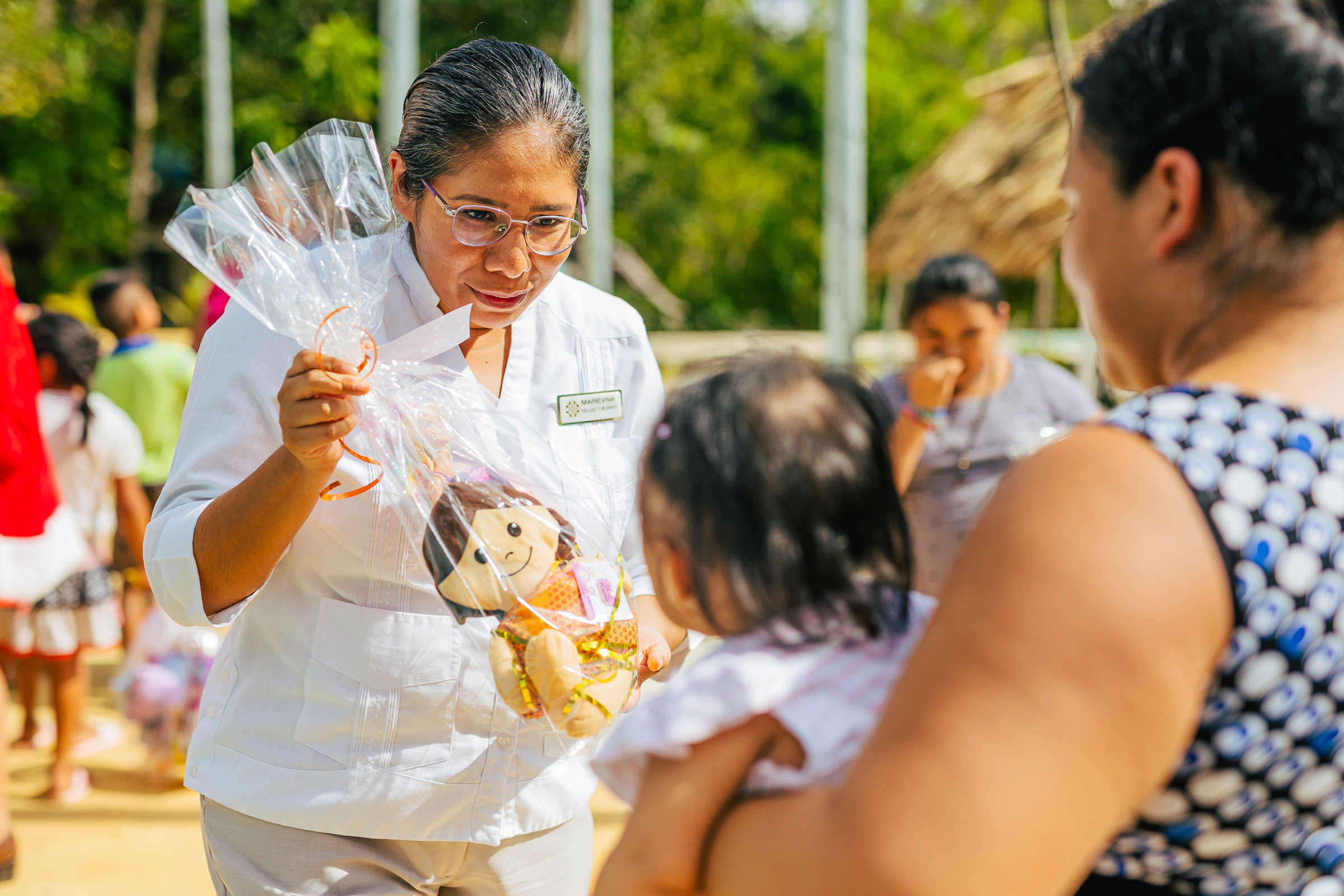 What this means is that you get all the rewards of giving, including a $100 USD gift certificate for your following vacation, without having to compromise the exclusivity of your stay. You still get the adults only sophistication, but at the same time, you can express your generosity, donate a toy and make a child happy in the communities surrounding our resorts.
The benefits of giving to others
Whilst most people choose to give to the Share The Love campaign because they care for those around them, there are also some added benefits of giving that are worth some consideration. Here we will see how generous action plays a part in our life and how it can affect our vacation.
Feelings of Happiness
Research shows that giving to others is a core element of making us feel happy. A 2008 Harvard study discovered that people who gave what they had to someone else felt happier than those who kept it for themselves. Similar results have also been found in both short and long term experiments.
Medical professionals have examined the effects of giving and linked it to our biological responses. The National Institute of Health found that giving to those in need activated a portion of the brain linked to social connection, trust, and pleasure. It is also believed that selfless actions release endorphins in the brain promoting positive feelings and combating negative emotions.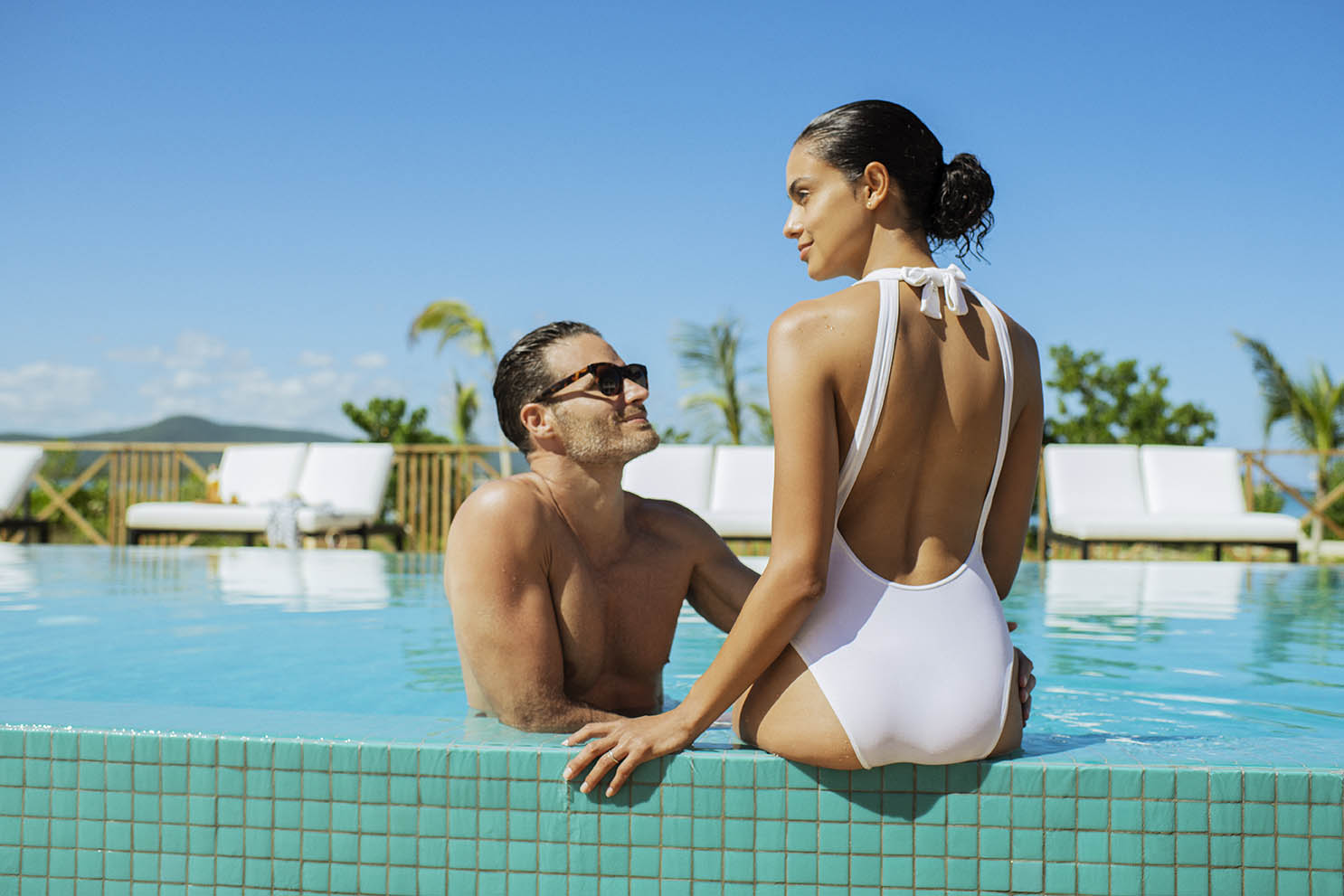 Health
Not only is generous action beneficial for our mental welfare but it also has benefits for our physical health. A professor of preventative medicine noted that giving increases health benefits even among those with chronic illnesses or advanced age.
After multiple reports indicate the same results, researchers have linked our generous giving with a longer lifespan. This is likely in part because of how it reduced stress which therefore reduced associated health issues. Additionally, a 2006 examination by two professors of different Universities in the United States found that people who gave social support to those who needed it had lower blood pressure.
The domino effect
Giving to others is like laughter. Once you start, those around you cannot help but join in and follow suit. Just as a smile or a chuckle can be contagious, your generosity can be too. It can pass on to other people in a positive way and move them to want to give to others too.
Therefore, when you give with the Share The Love campaign you are not just helping the children of the Caribbean but starting a beautiful ripple effect that will transcend our initiative and promote sustainable travel and generous actions throughout the community.
A single action of kindness can influence a wave of change and impact the lives of many. Your donations to this initiative are the possible beginnings of a cascade of kindness.
The latest results of Share The Love!
Each year we eagerly await the holiday season to give the generous donations of our guests to the Children and create a celebration that they can delight and rejoice in. With the dedication of our staff to make this all possible, and still showing we care, we are able to not just deliver these gifts but to provide the kids with games, activities, and a time of fun and festivities.
In the last year, we were able to also include an offshoot of this campaign for the affected areas of Hurricane Fiona in the Dominican Republic. We called this "Share The Love for Punta Cana" and we received specialized donations which we multiplied by adding an additional $100 USD per donation per suite to a nonprofit organization that prioritizes giving a helping hand to the kids via assisting their wellbeing and education in the capital of the Dominican Republic.
When can you Share The Love?
Since this is an ongoing initiative you can Share The Love all year round. This means that whenever you go on vacation to any of Excellence Resorts properties, you can bring your gifts and enjoy adding the benefits of generosity into your exclusive adults only vacation.
So during your next vacation in a Caribbean resort, donate a toy and make a child happy with the Share The Love program. You can relax and unwind with the satisfaction of knowing that you have given a less fortunate kid a reason to rejoice.
---
Tags: Caribbean travel tips, Excellence Resorts news and updates
Other Articles you may like
Explore 3 Incredible Experiences in The Caribbean And Why Excellence Resorts Became Their Home Away From Home
Step into the stories of three couples in Excellence Resorts and read through each of their unique excellence experiences in the Caribbean.
Read more