Is a Caribbean Luxury Resort The Same as a Five Star Hotel?
Delve into the world of luxury vacations where Caribbean resorts for adults are compared against five star accommodations. Find your ideal travel option.
Lots of people believe that five star hotels are the best of the best. But is that really the case? You may be wondering about luxury resorts: how many stars do they have? Are luxury accommodations the same as five star hotels and resorts? What defines a luxury resort and what defines a five star hotel?
That's a lot of questions, isn't it? So let's make it simple and break it down into smaller sections. Together we can look at the differences, the facilities, and the overall experiences of each place and then you will know what sort of hotel or resort you would like to reserve for your next retreat.
Are they the same thing?
In a word: No. Five star hotels and luxury resorts are terms that are often used interchangeably but they are not the same thing. They tailor their services to different demographics and provide very separate experiences.
In addition, their rating system is very different. Stars are not awarded by an internationally approved authority so the quality and standard can vary depending on the location and whether the stars are self appointed or by some other union or company like Forbes Travel Guide.
Caribbean luxury resorts on the other hand use the prominent AAA Diamond awards giving anything from 1 to 5 diamonds to hotels and resorts that fit their very specific requirements.
Whilst five star accommodations are known for being top tier amongst lesser star hotels, luxury resorts go far beyond what any starred hotel offers or is able to provide. "Like what?" I'm glad you asked. Let me show you!
Secluded locations:
Even if you are a people person, no one wants to spend their vacations huddled up against a bunch of other people like a pack of sardines. Noone wants to have to make long queues for restaurants and to have to share every facility with crowds of people. This is why luxury hotels and resorts make sure to build their properties a little way away from the hustle and bustle of busy tourism.
With private beaches, exclusive spaces, lush gardens, and a much more secluded location, you can enjoy a different kind of vacation experience.
Suite concepts:
Whilst a hotel may offer a suite option or two, Caribbean luxury resorts are often all suite properties that offer something that goes beyond a standard room. Each suite is more like its own apartment or villa and includes all the high end amenities and upscale inclusions you could want. Premium alcohol selections, pillow menus, and private jacuzzis are just the beginning.
They also include really unique types of accommodations that may include their own section of beach, rooftop, or direct access so that you can swim from the pool straight up into your suite.
Activities and entertainment:
5 star hotels are nice and can provide an adequate place to stay. But when you want to go and do something during the day or the evening, you likely will have to head into town to find something interesting enough. Luxury Caribbean resorts for adults, however, are designed to accommodate all your activities and entertainment needs right there on the grounds.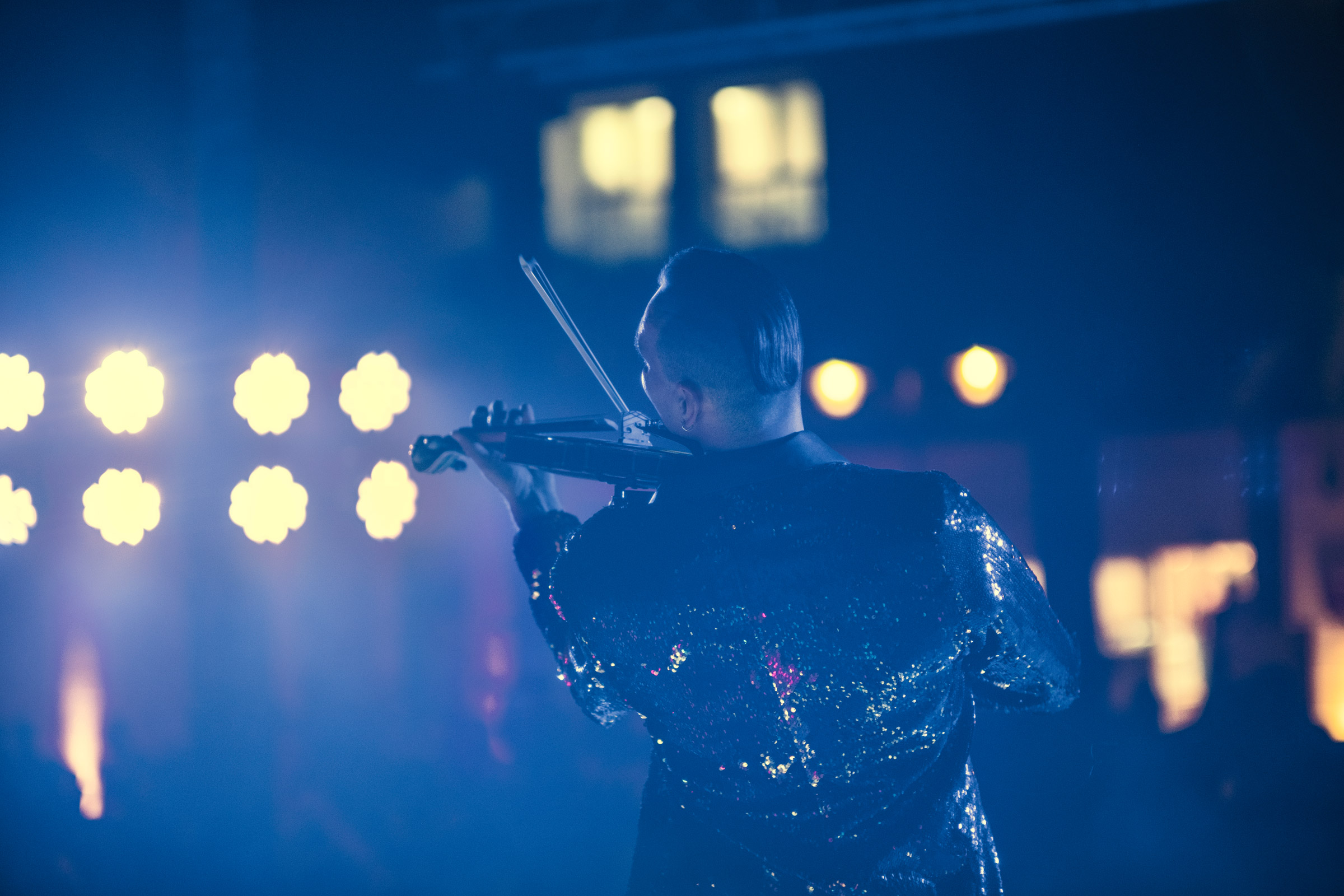 Whether you want to learn a new skill, watch live performances, play sports, or unwind in a more relaxing pastime, almost everything you could want to do on vacation is included as part of the All Inclusive package.
Expansive areas:
Luxury resorts are known for wide open spaces and having plenty of spacious restaurants, suites, corridors, gardens, beaches, and other areas. It adds an air of exclusivity and opulence that five star properties are not able to provide.
As you immerse yourself in the comfort of a roomy and restful retreat you can avoid all feelings of restriction or overcrowding so that you feel like each area is meant for you.
Gastronomy and mixology:
We all love food, right? We all enjoy a nice cocktail or mocktail now and then too. Surely this is something that you can get anywhere. Yes, indeed you can. But again, the luxury option leaps ahead.
Whilst the standard options for comfort food and snacks remain available, fine dining and cleverly crafted cocktail menus allow you to experience a much wider variety of cuisine and enjoy a host of different flavors from around the world. In addition, each restaurant or bar comes complete with its own unique ambiance and style to set the scene for your indulgence.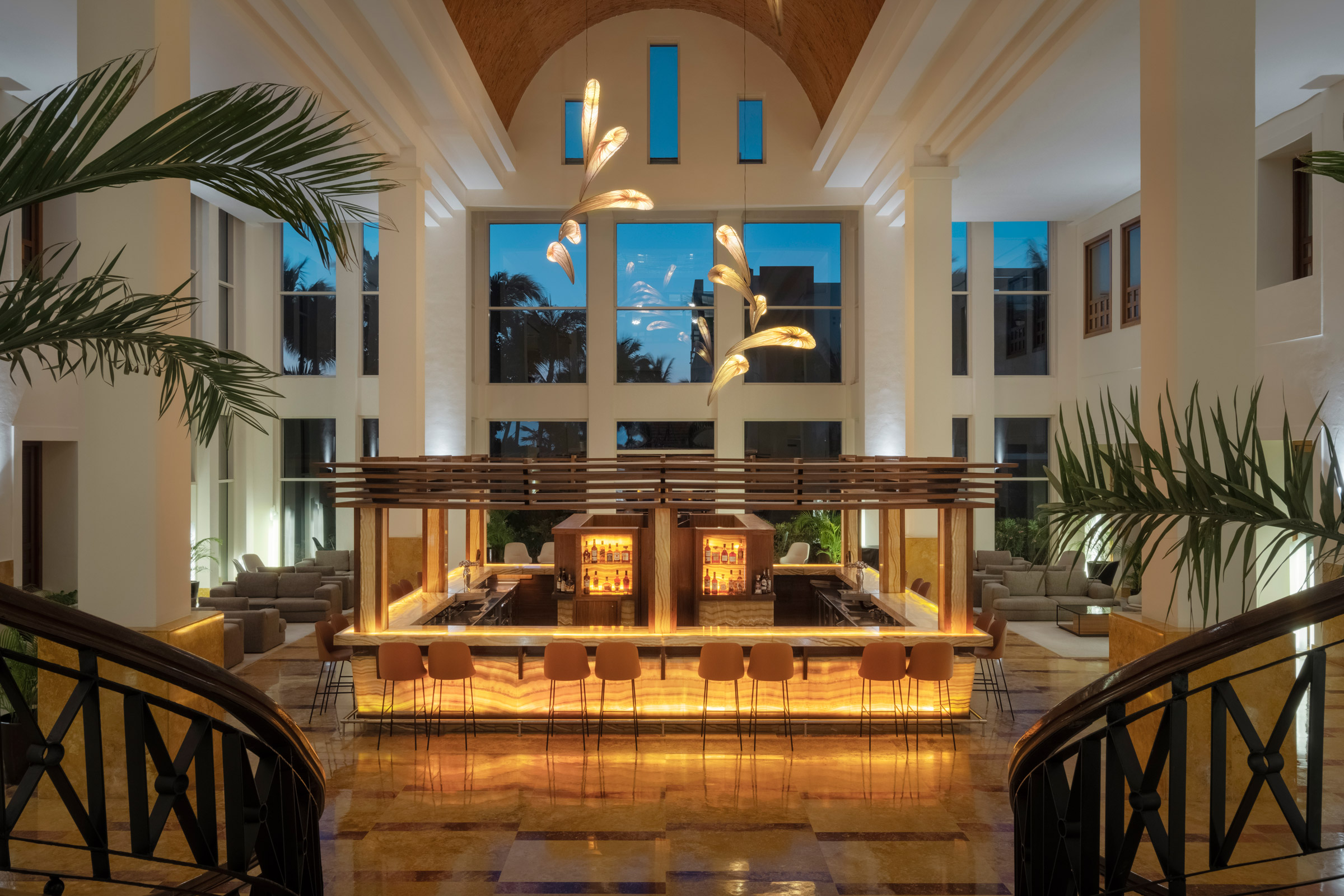 Bespoke Service:
Caribbean Luxury resorts are not the only ones to provide good service. In fact, even lesser rated hotels can have staff that truly care about being friendly and helpful to their guests. The difference, however, lies in the level of personalized care and the attention to detail. In a luxury resort, you are the focal point for every member of staff.
This means being meticulous and going above and beyond what is expected to ensure not just guest satisfaction but complete fulfillment and delight.
World class spa facilities:
Spa hotels and resorts are popular because everyone loves to be able to relax, recuperate, and refresh themselves. Luxury resorts for adults only take this to new levels with world class facilities, full hydrotherapy circuits, expert masseurs, and a huge range of wellness rooms, treatments, rituals, and therapies.
There is nothing quite as serene or quite as rejuvenating for your well-being as a day in a luxury resort spa.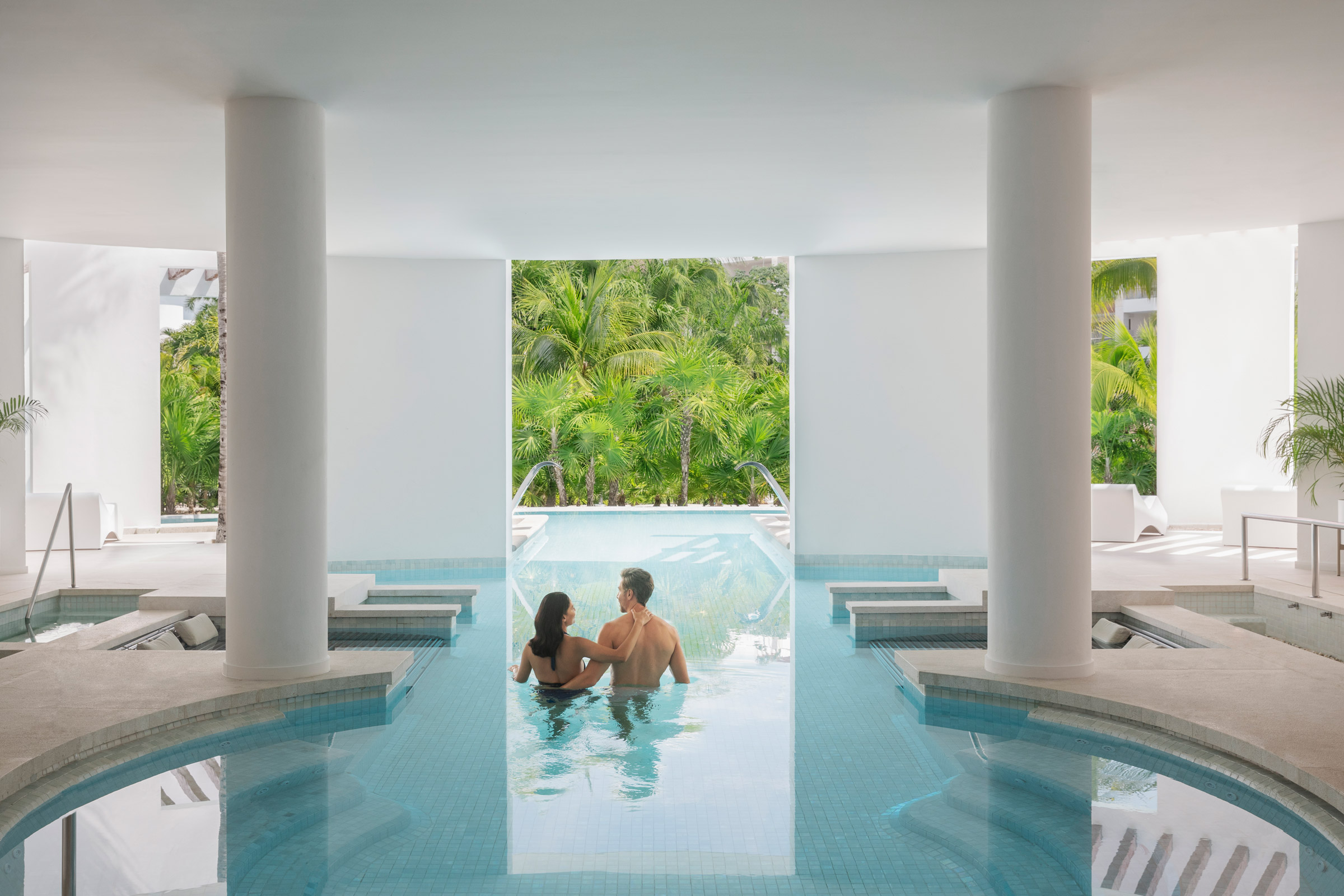 So which Caribbean luxury resort should you travel to?
As you can see from the aforementioned list, adults only luxury resorts go that extra mile to pamper you and spoil you with every little impeccable indulgence you can imagine. With incredible service, above the curve amenities, high end offerings, and world class facilities, luxury resorts offer a huge step up the ladder of vacation experiences.
But there are still so many Caribbean luxury resorts for adults to choose from, so what can you do?
Start at the top and have a look at the iconic Excellence Playa Mujeres in Cancun, Mexico. All the photos in this article are taken from this luxury resort. Alternatively, if you want to check out some other luxurious locations, have a look at the following 4 retreats…
True luxury awaits you in the Caribbean!
---
Tags: Caribbean travel tips, Excellence Playa Mujeres
Other Articles you may like
Explore 3 Incredible Experiences in The Caribbean And Why Excellence Resorts Became Their Home Away From Home
Step into the stories of three couples in Excellence Resorts and read through each of their unique excellence experiences in the Caribbean.
Read more