A Guide to Jamaican Culture: Get Ready For Your Stay in Montego Bay
Learn everything you need to know about Jamaican culture and lifestyle. From the jerk chicken to the reggae music, this article covers it all.
If you are planning a trip to the tropical island of Jamaica then you should know what to expect when you get there. This article will be your guide to Jamaican culture so that you can get some wonderful insights into what you can look forward to in your Caribbean getaway.
Explore what this vibrant paradise has to offer and see all that there is to experience in this unique cultural blend of excitement and intrigue.
Music
We have to start off with something Jamaica is renowned for. As the creator of Reggae, Jamaica is one of the musical capitals of the world. It has influenced countless other musical cultures and remains a continuous inspiration for much of today's pop music. Additionally, Jamaica is known for its Mento, Ska, Dancehall, and Rocksteady which also have had a profound impact on other musical genres around the globe.
In the birthplace of Shaggy and Bob Marley, you can look forward to sitting back in a hammock with a cocktail in your hand and some sweet one drop tunes in the background.
Art and style
Jamaica is often described as a melting pot of cultures. As a result, the art is as diverse as its origins. Though you can find many interesting sculptures, paintings, and pottery pieces displayed in various museums and galleries, the majority of Jamaican art pieces are everywhere you look. It is on the wall murals, it is in the clothing that they wear, it is their jewelry and it can often be found in craft markets and souvenir shops.
You can expect to be immersed in vibrant colors and natural art pieces everywhere you go. The Rastafarian clothing as an example is made from natural materials, follows the red, green, and yellow colors of the Ethiopian flag, and often includes some hand woven elements.
Food and drink
Indulge yourself in a sumptuous fusion of tastes and flavors. Jamaican cuisine includes historical influences from Asian, English, African, and other Caribbean cultures. Taking the best from them all, they have developed it into their own culinary identity.
The locals often like to add a bit of spice to their lives so if you want something with a bit of a kick then they will definitely be able to accommodate you. Additionally, there is a range of traditional dishes that this small island has become known for. These include ackee, jerk sauce, or the amazing spiced jerk chicken, pepperpot soup, curried goat, patties, and bammy which is a flatbread made from cassava.
If you want something to drink, this country also has some amazing options. From their Jamaican rum to one of the world´s best coffees, sorrel juice, and their traditional ginger beer, you will not be short of refreshments and unique Caribbean tastes.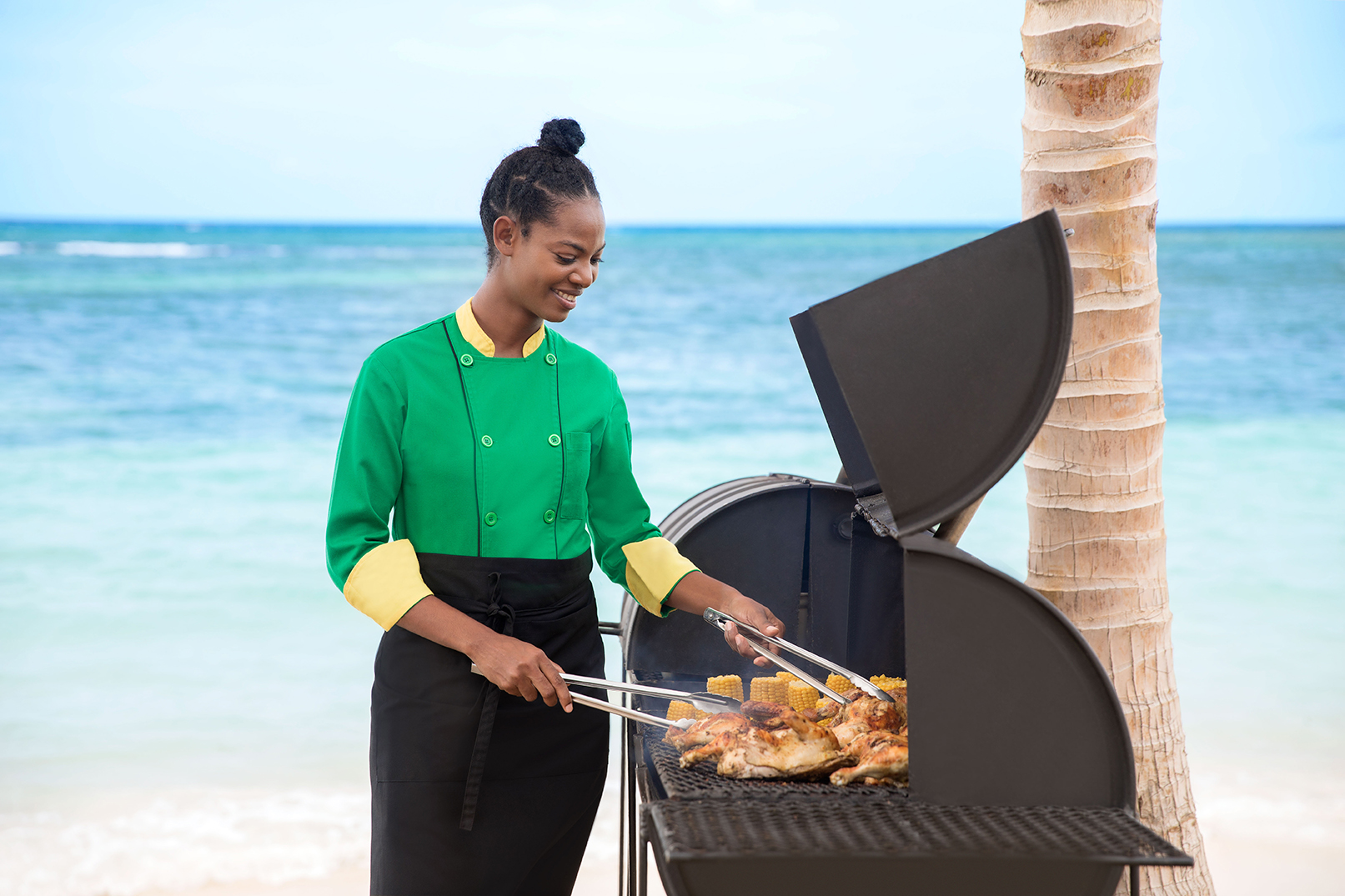 Language
The primary language spoken in Jamaica is English. So if that is your mother tongue you will have no trouble getting around and communicating with the local people. However, if you have ever heard a Jamaican talk then you will know that they have a very unique dialect and way of speaking that brings some additional exuberance to each conversation.
Though their version of Creole English called "Patois" has not been fully recognized as its own language yet, it is a beautiful dialect that makes everything sound more exciting. The Jamaican manner in Patois can often be passionate, animated, and full of gestures as they talk.
Why not learn a few Jamaican phrases and try them out on your travels?
History
It is generally accepted that the original inhabitants of the island arrived around 2500 years ago and were Arawaks/Tainos from South America. They named the island Xaymaca which means "the land of food and water."
Later on, in 1494 the island was discovered by Christopher Columbus, and as time went on, the island would then be inhabited by a combination of Africans, Europeans, East Asians, Lebanese, Indians, and a fusion of other races and nationalities. This resulted in the diverse heritage and culture that remains on the island today.
Jamaican history also includes interesting accounts of pirates, a city that disappeared into the ocean, and its full independence from the United Kingdom in 1962.
Etiquette
Jamaica has a warm inclusive atmosphere. The people value family and often carry great respect for their older relatives including their aunts and uncles and they can also be very protective of their mothers. As such, much of their lifestyle and ways of life are revolved around working as a family and doing your best to show them that they are valued.
Jamaicans generally appreciate a formal greeting such as "good morning" or "how do you do" but are not often comfortable assuming a first name basis until invited to do so. Most other guidelines follow common sense. As long as you are respectful and treat everyone equally, you will get along wonderfully in this flamboyant society.
Where to experience Jamaican culture
As you go out and explore the beauty, splendor, wonder, and cultural marvels of this alluring island, you need somewhere you can go back to unwind and put your feet up. Where better than the All Inclusive adults only Excellence Oyster Bay?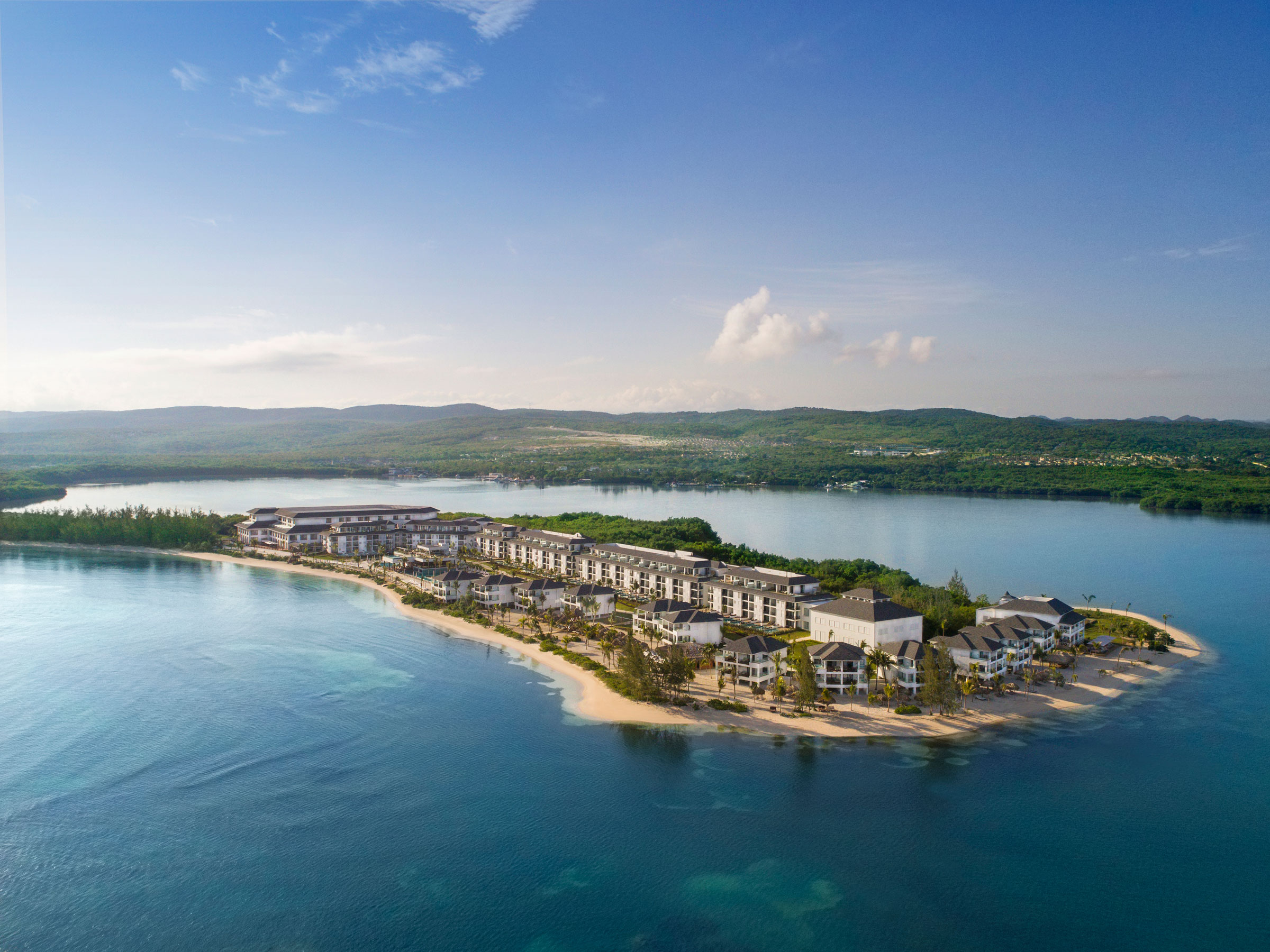 Located on an exclusive peninsular with luminescent waters and stunning beachfront villas, this is an excellent haven to return to after you have indulged in the incredible island culture.
Why not take a look at this sublime vacation destination and plan your next tropical trip?

---
Tags: Excellence Oyster Bay, Things to do in Montego Bay
Other Articles you may like
Explore 3 Incredible Experiences in The Caribbean And Why Excellence Resorts Became Their Home Away From Home
Step into the stories of three couples in Excellence Resorts and read through each of their unique excellence experiences in the Caribbean.
Read more